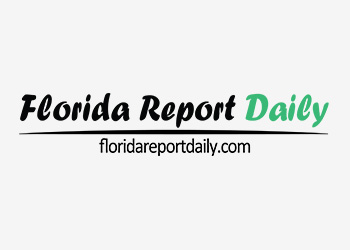 Five trades we'd love to see at the winter meetings
Let's make a deal! The real general managers certainly haven't been, that's for sure. It has been the slowest offseason in memory, as teams wait for free agents to bring down their prices and Shohei Ohtani and Giancarlo Stanton to make their decisions. Still, with the winter meetings kicking off next week, we should soon start seeing a flurry of activity.
Everyone loves throwing out trade ideas. Here are five players who could be moved, but we're going to play general managers on both sides to see if we can actually make a deal happen.
White Sox trade 1B Jose Abreu to Red Sox
David Schoenfield: The Red Sox need a power bat, but the asking prices for J.D. Martinez and Eric Hosmer right now are extremely high. Abreu at two years and $40 million or so in arbitration salaries, plus a prospect or two, is much less of a gamble than spending $150 million on Martinez. It's win-now mode for the Red Sox and with Rafael Devers now in the majors, nobody in the farm system is off limits. Dave Dombrowski should offer the White Sox any prospect from the farm system, including left-handed pitcher Jay Groome, the team's first-round pick in 2016, or power-hitting third baseman Michael Chavis.
Bradford Doolittle: Thanks to the deal the two Sox did last winter, a good chunk of Boston's former top prospects list is already in the Chicago system. Given the two years of team control left for Abreu and the stability of his performance record, Chicago would want the top remaining Red Sox prospect. That seems to be Groome. You could argue that the White Sox might want to further populate their stash of corner infield prospects if Abreu is dealt, but that depends on how they evaluate the relative potential of Groome and Chavis. Groome and a lower-level prospect — let's say 2017 draftee Brett Netzer — gets it done.
Schoenfield: That works as well. Groome is years away and Dombrowski showed when he traded Anderson Espinoza and Michael Kopech that he's willing to deal away high-end potential. One thing I think we agree on: The Red Sox aren't going to trade Jackie Bradley Jr. for Abreu.
Doolittle: Agreed. I don't see that happening, especially when the White Sox have Luis Robert and Blake Rutherford as long-term possibilities at center field.
Cubs trade OF Ian Happ to Royals
Doolittle: If you're Dayton Moore, you entered this offseason hoping you didn't have to go into a full-blown rebuild. With each passing day, that's looking more like the Royals' best option. At least that's how I'm seeing it from afar, if I'm in the Cubs' Theo Epstein-Jed Hoyer think tank. That being the case, I'm zeroing in on Danny Duffy to fill one of the rotation holes. He's 29 and signed for the next four years, just the kind of cost control you look for in a player who still has untapped upside. So how about 22-year-old Ian Happ, who can fill K.C.'s hole at center field but has the versatility to help elsewhere? These teams matched up last year in a one-for-one trade, so how about another one?
Schoenfield: If you're the Royals, you like Duffy's arm and production (3.47 ERA over the past four seasons) and the contract is fine at $15 million AAV. But the rebuilding process is beginning and it's likely going to be an ugly few years. By the time the Royals are competitive again, Duffy will probably be in the final year of his contract. I like Happ's bat — 24 home runs in 364 at-bats as a rookie — and versatility in the field and you'd get six seasons of team control versus four for Duffy, so he fits into a long-term scenario and would be a guy the Royals can build around. Done.
Doolittle: Awesome. Having Duffy in hand allows the Cubs to still go out and sign a similar starter, say Alex Cobb, to help fill out the rotation. Unless Mr. Ohtani decides the Midwest isn't so bad after all.
Reds trade RP? Raisel Iglesias to Twins or Dodgers
Doolittle: To me, the Reds are a team that could have a Diamondbacks/Rockies type of breakout season. That is if — a big if given the past two seasons — the starting rotation improves to something close to average. If that happens, it's almost certainly going to be because the young pitchers already on hand turn the corner as a group. So I'm still building for the long term and want to add to the middle infield mix. This need, to me, would be more likely to be addressed by dealing closer Iglesias than the need for a frontline starting pitcher. So how about the Twins, who seem to be in the midst of a push for another playoff spot for 2018? Shortstop prospect Nick Gordon and a decent lower-tier arm, say Kohl Stewart, is my pitch.
Schoenfield: If I'm the Twins, that's tempting. The offensive foundation appears to be there — they led the majors in runs the final two months — but both the rotation and bullpen need some help if they're going to return to the postseason. Iglesias is underrated, with a 2.51 ERA the past two seasons in a tough park for pitchers and he's signed for three more years at less than $16 million total (plus another arbitration year after that). So he fits the Twins' budget and would solve their hole at closer for the next four years.
That said, I'm not trading Gordon for a reliever. He's the team's top prospect, played well at Double-A as a 21-year-old and even if he doesn't stick at shortstop he can replace Brian Dozier at second base in 2019 if Dozier leaves as a free agent . If I'm trading him, it's for a starting pitcher. So let's try another team for Iglesias. The Dodgers need a replacement for Brandon Morrow to set up Kenley Jansen. Alex Verdugo is highly regarded, but I'm not sure about the power upside and there isn't a clear opening in the Dodgers' outfield. How about Verdugo for Iglesias?
Doolittle: The Dodgers surely need that Morrow replacement. But Verdugo seems like a steep price. First, we have to see how the Giancarlo Stanton situation plays out because you have to assume Verdugo would be part of the package heading to Miami. L.A. may have the knowledge of that outcome by the winter meetings. Still, with the Dodgers, it's hard to see them valuing a short reliever, even a high-leverage one, for three years as equal to a high-ceiling rookie who could see regular big-league time in the outfield as soon as next season. It seems more likely they'd just spring for Morrow, though Mike Minor's contract in Texas gives me serious pause about this winter's reliever market. But, for L.A., I'm thumbs-down on that pitch.
Rays trade SP Chris Archer to Dodgers
Schoenfield: I've hated the Chris Archer trade rumors the past couple of years. He's exactly the kind of player you desire for your organization: He's good, he's durable (three straight seasons with 200 innings), he's a tremendous role model and he's signed to a team-friendly contract (he's owed about $34 million the next four seasons). Compare that to Yu Darvish, a similar pitcher who may cost you close to $30 million per season. So if I'm the Rays I don't want to trade him, but let's be realistic here: They're not ready to compete with the Red Sox and Yankees right now. They have young rotation depth with Blake Snell, Jake Faria, Brent Honeywell and maybe Jose De Leon (who was injured most of 2017), so maybe they finally deal Archer — but he's going to be very expensive. I need a trade partner with a deep farm system. I'm calling the Dodgers, who still have Verdugo. The Rays have needed a catcher forever, so I'm also asking for Keibert Ruiz, who has developed into one of the top catching prospects in the minors. Oh, I also want Walker Buehler, one of the top pitching prospects in the minors. Too greedy? Not for Archer.
Doolittle: Man, this is a tough one. I love Archer for the Dodgers — in a vacuum. But I'm not sure the marginal rotation upgrade from what they already have, even given a Darvish departure, is worth that price tag. For one thing, who's to say that Buehler won't get past the command issues that troubled him after his first big-league stint last year and become a bona fide rotation option at some point next season? But there still could be a match here. No team, even the Dodgers, has too much starting pitching. So how about we pull back Verdugo and go with Jeren Kendall, who is a top-100 prospect but still a ways from the majors? He could be the type of defensive outfielder the Rays have favored in recent years and is full of upside.
Schoenfield: This shows why the Rays haven't traded Archer. It's hard to find a match in prospect depth that makes dealing him worthwhile. If you trade a guy like Archer and his bargain contract, you want some guarantee on the other end. Kendall looks like a high-risk project (and even Buehler to a certain extent given some shaky command). Kendall struck out a ton at Vanderbilit his junior season, which is why he fell to the Dodgers in the 2017 draft, and college players who strike out like he did rarely succeed in the majors. He does have huge tools, however, and maybe the Rays gamble on somebody like that. It could work, but Buehler, Ruiz and Kendall doesn't quite get it done.
Blue Jays trade 3B Josh Donaldson to Cardinals
Schoenfield: We know the Cardinals want a big bat. It seems unlikely Stanton decides St. Louis is the place he wants to go. The Blue Jays aren't willing to completely punt on 2018, but they probably should trade Donaldson before he heads to free agency next winter. The Cardinals offer Jedd Gyorko (under contract for three more seasons) and Stephen Piscotty (signed through 2023). That's nine seasons for one of Donaldson! That's a steal!
Doolittle: I dig it! With Donaldson headed into a walk year and Vladimir Guerrero Jr. coming down the pike, now is the Toronto's time to make a move. Gyorko plugs the third base hole for however long it takes for Guerrero to claim the position, then has the versatility to move elsewhere. Meanwhile, Piscotty gives the Jays a badly needed corner outfield option. Plus, the early extension he signed in April is too good to pass up. Done! I'm kind of shocked, because I thought matching up for Donaldson would be more difficult than this.
Schoenfield: Maybe it's an overpay, but the Cardinals still have outfield depth with 2017 breakout Tommy Pham, Dexter Fowler, Harrison Bader, Randal Grichuk and prospect Tyler O'Neill. And now they have that MVP to anchor the lineup.
[contf] [contfnew]
[contfnewc] [contfnewc]
The post Five trades we'd love to see at the winter meetings appeared first on News Wire Now.