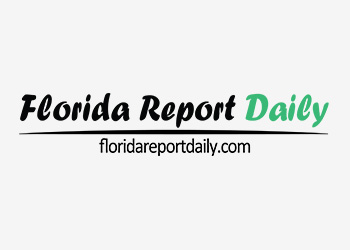 Papa John's founder John Schnatter resigns as Louisville trustee
Louisville board of trustees chairman J. David Grissom said in a statement that Schnatter resigned, though Grissom said he believed "his comments, while inappropriate, do not reflect his personal beliefs or values."
Papa John's announced Wednesday evening that Schnatter had resigned from the company's chairman seat.
Forbes first reported Wednesday that Schnatter participated in a conference call in May with Papa John's executives and marketing agency Laundry Service. It was meant to prepare him for an interview to try to repair his public image. Schnatter had left his position as CEO of Papa John's, which was an official sponsor of the NFL, in December after saying that NFL players should stand for the national anthem, and that the controversy around the issue had hurt the company's sales. Two months later, Papa John's prematurely ended its deal with the league, and the NFL quickly sold the deal to Pizza Hut, a Papa John's competitor.
During the conference call, Schnatter was asked how he would distance himself from racist groups online. In his response, Forbes reported that he questioned why he was facing the wrath of society for taking a stance that all NFL players should stand for the anthem, and he downplayed the significance of those comments. It was then that he claimed Colonel Sanders, who founded Kentucky Fried Chicken, used the N-word in the past and did not face public backlash.
Schnatter said the actual word on the call, ESPN confirmed.
It's not clear that Sanders ever used racist language. In Josh Ozersky's biography of Sanders, "Colonel Sanders and the American Dream," he wrote that while Sanders referred to African-Americans as "Negros," the author said he "seems to have been utterly without racial prejudice."
After Forbes' story ran, Schnatter, through Papa John's, issued a statement confirming he used the slur. "Simply stated, racism has no place in our society," the statement read.
Major League Baseball also appeared to distance itself from the company Wednesday, as Yahoo! Sports reported the league was suspending its "Papa Slam" promotion that allowed baseball fans to get 40 percent off their order the day after a grand slam, a development confirmed by ESPN.
Recently, Schnatter had questioned the leadership of Louisville's athletic department and the integrity of former basketball coach Rick Pitino. The criticism had left his relationship with the school frayed.
Schnatter remains prominently linked to the school through Papa John's Cardinal Stadium. In a complicated arrangement, the school's deal is with Schnatter himself, not the Papa John's brand, and provides that if he leaves the company, Schnatter can rename the building. His current deal with the university runs through 2040.
[contf]
[contfnew]

[contfnewc]
[contfnewc]