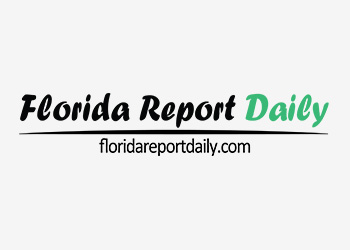 Return in Zach Britton trade should add up for Orioles
The Baltimore Orioles caught a terrible break last offseason when Zach Britton tore his right Achilles tendon in December while working out, spiking any chance they had to trade their closer with a year remaining on his deal and pushing his 2018 debut back into June. Britton's stuff has mostly returned now that he has 15 major league innings under his belt this season, although his command isn't close to back yet, so his market value wasn't going to be great, and in that context the O's did well to acquire some pitching depth in the form of three second- or third-tier prospects from a very deep Yankees system.
Britton helps the Yankees … be more bullpen. It's not as if anyone identified their relief corps as a weakness, and it occurred to me that they might have acquired Britton simply to keep him away from competitors (like Houston) and because they have so much talent in their system that they'll have a hard time protecting all these guys on the 40-man this winter.
On the mound, Britton mostly just throws sinkers up there and watches hitters pound them into the ground, and that part of his game is back, with a 64.1 percent ground ball rate in his brief time back from the DL, right in line with his career average of 64.8 percent (per FanGraphs). He's not throwing a lot of strikes, even in the recent stretch of scoreless innings he has had, and that could take a while to return, especially if he feels as if his leg isn't back to full strength. A healthy-ish Britton is probably an upgrade over Chasen Shreve as the second lefty in the bullpen (behind Aroldis Chapman, who isn't coming in for situational work anyway), and a truly healthy Britton is an upgrade over a lot of guys, even if he's never getting back to his 2016 peak.
As far as the prospects the Orioles are reportedly getting back in the deal, Dillon Tate is famous, but he's really not that good any more — not enough to justify his selection as the fourth overall pick in the 2015 draft, at least. Tate will still touch 97 mph, but the pitch is pin-straight, and he gives up too much hard contact on it whether starting or relieving. His value in any role might depend more on him pitching with his slider and changeup more often. The slider would show plus in college and has been more average-slightly above in pro ball, and the changeup, a nonfactor in college, is now his best pitch, frequently grading as plus, enough to give him a substantial reverse platoon split this year. There's also the possibility that Baltimore tries to get him some movement — any movement — on the fastball, trying a two-seamer or a cutter or axle grease or whatever they can find. He can hold his stuff deep into starts, but with one more inning he'll set a new single-season high of 83? innings, so he has no history of holding up as a starter and probably profiles in relief. The three-pitch mix, with a better fastball or improved command, could make him pretty good there.
Cody Carroll was a 22nd-round pick, yet another college reliever gem unearthed by the Yankees' amateur scouting department in the late rounds of the draft, and has already succeeded in Triple-A, enough that he should probably just report to Camden Yards. His fastball sits in the mid-90s thrown from a high slot that also creates some real depth on a power curveball; he has a changeup, but it's hard to turn it over from that slot and left-handed hitters give him some trouble. He has struck out 37 percent of right-handed batters he has faced this year, and Buck Showalter loves to use tactical weapons like Carroll in late-game relief matchups, so he'll have a role there soon.
Lefty Josh Rogers is a finesse guy with good command and control, lacking any sort of real out pitch. He might be a fifth starter but more likely is an up-and-down guy. He's seventh in the International League in homers allowed, which might be a harbinger of what will happen if he starts in the majors.
And yes, before you ask, this is a better return on paper than what the Mets got for Jeurys Familia, even though Britton was hurt most of this year and hasn't been as effective since his return as Familia has been all season.
[contf]
[contfnew]

[contfnewc]
[contfnewc]