Distillery marks 50 years with first release since takeover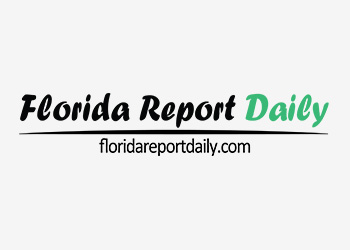 The GlenAllachie Distillery has released its first ever bottling since its takeover last year.
Billy Walker, the master distiller who last year led a consortium in the purchase iof the GlenAllachie Distillery, near Aberlour in Speyside, is releasing a special bottling of limited edition whiskies as his first
product launch from the site, after examining casks of world-class Scotch in its warehouses.
Having sampled an extensive selection of the distillerys 40,000 casks, Billy has identified six casks that have been bottled to mark the 50th anniversary of the distillerys maiden production run on February 17, 1968.
Over 3500 50cl bottles have been filled as special edition single cask whiskies; 720 for the UK, 2391 for general export and 425 for Taiwan – all bottled at cask strength, with prices ranging from £200 to £699.
The single cask bottlings are being released ahead of the launch in June of the full GlenAllachie range, which will mark the first time the distillery has had its own cohesive identity as a brand.
GlenAllachie was designed by William Delmé-Evans – the architect behind Jura, Macduff and Tullibardine – and was built in 1967 by Mackinlay McPherson, the distilling arm of brewer Scottish & Newcastle.
Billy and his business partners – Trisha Savage, who worked with him on his previous venture at the BenRiach Distillery Company, and former Inver House Distillers managing director Graham Stevenson – bought GlenAllachie last year from French spirits giant Pernod Ricard.
The distillery has four stills and, unusually, two separate spirit safes, one for each set of stills.
Billy, who sold BenRiach Distillery Company to American producer Brown-Forman in 2016, said: Even though GlenAllachie is one of the younger distilleries in Scotland, we are very fortunate in that we have casks of whisky stretching back to the early 1970s, in the first years after the site opened.
The past few months since we bought the distillery and its stock have been so exciting for the whole team. Ive been able to try samples from some really remarkable casks of Scotch and to study how the spirit has evolved over time.
Ive been involved in distilling whiskies for much of my 40-year career in the industry, but Ive seldom come across such a high-quality collection of casks.
Billy, who was named Entrepreneur of the Year at the 2016 Scotland Food & Drink Excellence Awards, added: GlenAllachie has always been prized as an important blending ingredient, not just by Chivas Brothers but also by other whisky companies, which would buy casks to add to their own blends.
Whats particularly exciting about these special-edition single cask bottles is that well be able to demonstrate the really high quality of GlenAllachie as a standalone whisky.
GlenAllachie produces a much more muscular spirit than many of the other distilleries on Speyside and so it works well with lots of different casks, whether theyre American oak barrels and hogsheads or European sherry butts.
Discovering these hidden gems in the warehouses has given us a great opportunity, not only to give whisky connoisseurs a taste of whats to come later this year when we launch the full GlenAllachie range, but also to celebrate the half century since this very special distillery first
fired up its stills.
Why wait when its ready to be enjoyed by the world?
The post Distillery marks 50 years with first release since takeover appeared first on Scottish Field.