Whiskys tongue in cheek campaign celebrates hard to pronounce names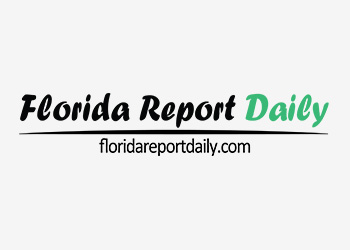 Islays northernmost distillery has unveiled a new campaign to celebrate its Gaelic roots and its notoriously difficult to pronounce expressions, as well as the distillerys rugged, isolated location.
A play on both the Bunnahabhain (pronounced Bunn-na-ha-venn) Distillerys home on the narrow strait of sea between Islay and Jura, as well as the brands Gaelic naming conventions, the campaign uses phonetic spellings to portray The Sound of Islay.
Derek Scott, brand director for malt whisky, believes the new campaign aims to: Bring people closer to the unique sound of Bunnahabhains location, production and pronunciation in a playful manner.
Our brand and many of our expressions hold tricky Gaelic names such as Erigh Na Greine (Ay-ree ne gray-nyuh – which means The Morning Sky).
The last census showed that only 1% of the Scottish population actually speak the language. Were aiming to showcase
Bunnahabhains personality and heritage by embracing the fact that many people, including Scots, find our whisky names difficult to pronounce.
We hope this will aid us in driving a closer connection between our whisky, which is enjoyed worldwide, and our locational heritage.
Bunnahabhain, which translates as mouth of the river is an unusual Islay distillery as its core expressions are largely non-peated. Without the veil of strong and smoky peat that the Whisky Isles malts are known for, Bunnahabhain allows the distillerys remote location to shine through in the character of its whisky.
Maturing all of its malts on site in its seaside warehouses perched on the rugged coastline of the Sound, Bunnahabhain has a long, salt- sprayed history with the sea leaving an indelible mark on every bottle of whisky crafted there.
Bunnahabhains award-winning portfolio of malts have been recognised across the globe for their salty brine and light complexity owed to its coastal location on the Sound of Islay.
This year, the brand won Best Scotch Islay 21 Years & Over at the World Whisky Awards for its signature 25 Year Old expression, which was supported by unprecedented sweep of wins across all Islay age categories for its 12 year old, 18 year old and non-age-statement, Stuireadair (Stew-rah-dur).
Love your whisky? Check out our sister publication, Cask & Still.
For the digital magazine, click HERE. For a printed edition, click HERE.
The post Whiskys tongue in cheek campaign celebrates hard to pronounce names appeared first on Scottish Field.