Whisky firm launches two new expressions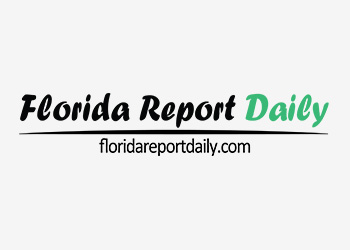 Independent family distiller, William Grant & Sons, announces the launch of a new 10 year old single malt Scotch whisky, Aerstone.
The brand focusses on the impact of maturation and malting on flavour and is available in two expressions – Sea Cask 10 Year Old and Land Cask 10 Year Old.
This new range aims to simplify the taste messaging in the single malt category and help new single malt drinkers navigate the flavours of the category easily through clear taste descriptors on pack.
The range showcases two different styles of whisky under the same brand, allowing consumers to easily understand the spectrum of flavours and demystify the traditional – and often complex – language associated with the category.
Sea Cask, described as smooth and easy on the pack, is a classic Speyside-style single malt with nutty vanilla notes. This whisky develops its character from the time spent aging in warehouses located close to the sea on the Ayrshire coast, giving the whisky a subtle salty note on the finish.
Land Cask is described as rich and smoky and is a peated single malt heroing the use of highland peat in the malting. This whiskys flavours are developed in warehouses located further inland, allowing the smoky notes to shine through.
Sean Wiemann, global innovation brand manager at William Grant & Sons, said: We wanted to create a brand that would allow consumers to make a confident choice and offer a great everyday single malt to complement the rest of our premium portfolio. We recognise that for some consumers, the category is complex and can be intimidating.
With Aerstone we want to break down some of those barriers and help simplify single malts, inviting existing malt drinkers and new entrants to learn about all the different flavours and styles of single malt Scotch.
Brian Kinsman, master blender at William Grant & Sons, added: We have developed two very different and evocative flavour profiles under the one brand, both inspired by the Scottish environment and raw elements where we age our whisky. With a 10 year age statement, people can expect a well-rounded single malt whisky with depth of flavours that will intrigue not only new drinkers, but also more experienced single malt enthusiasts.
The packaging, developed in conjunction with Here Design in London, aims to help consumers clearly understand what each whisky might taste like without focussing on the more typical – and often ambiguous – whisky analogies for flavour.
Neil Barker, managing director at William Grant & Sons UK, concluded: Our consumer research has shown that an accessible single malt is set to be a great addition to both the category and our portfolio. With two great expressions available, solidly rooted in our proud Scottish heritage and its landscape, Aerstone perfectly complements peoples increasing interest in hyper-localism, identified in our 2018 Market Report.
Aerstone will be introduced to the UK market from mid-September and will initially launch in Tesco. The launch will be supported by a marketing campaign centred on Single Malt. Two Choices. in the coming months.
The post Whisky firm launches two new expressions appeared first on Scottish Field.