4 Tricks to Mastering the Red Lip :-: Health Magazine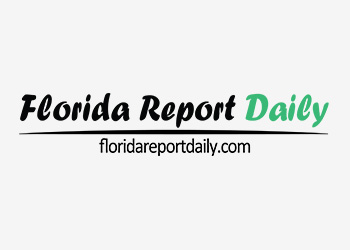 Let's face it: red lipstick can be intimidating. Here are a few insider tips that will keep the look super flattering.
A red lip is classic, confident, cool, and capable of taking any outfit up a notch but it can also be intimidating. We see the look on celebrities all the time from Taylor Swift to J.Lo to Rihanna and of course they look flawless, but how do we pull it off at home? It's all about choosing the right shade for your skin tone plus a few insider tricks that will keep the look flattering, not frightening.
Take color cues from your skin tone
If you're fair, opt for cool reds with blue undertones to make your pout pop (think: candy-apple red or cherry red). These shades brighten up fair complexions. Try Bobbi Brown Lip Color in Sultry Red ($26; macys.com). Pink-based and cranberry reds will bring out the golden glow on bronze complexions. Our pick: Revlon Super Lustrous Lipcolor in Cherry Blossom ($8; at drugstore.com). Dark skin tones should stick with warm reds that have hints of brown or orange; these add richness to deep complexions. One we love: NARS Audacious Lipstick in Lana ($32; sephora.com).
RELATED:9 Ways to Keep Your Glow as Temperatures Drop
Prep your pout
Just like you use primer on your face before applying foundation, you want to prime your lips to hold color in place. Good news: You can use your regular concealer. Just dot some on your fingertip and press it over your lips. Not only will you get the true hue that's in the tube, but it will also keep pigment in place longer. Another way to prevent color from feathering off your lips? Line lips with "invisible" lip liner, a clear, wax-based lip pencil that acts like a gate, so color won't budge minus the harsh line typically associated with lip liners. Try E.L.F. Studio Lip Lock Pencil ($6; amazon.com).
RELATED:29 Expert Beauty Tips Every Woman Should Know
Keep it off your teeth
Why is it that lipstick always seems to migrate onto your teeth when you're wearing a bold shade? Prevent it by coating your two front teeth with a tiny bit of Vaseline (don't worry, it has no taste). Doing so creates an invisible barrier that keeps color from adhering. If you're a lip balm addict, you can dot some on after applying your lipstick, so it clings to the lipstick, not your lips.
RELATED:20 Things That Can Ruin Your Smile
Balance the rest of your face
When you're going for the bold lip, skip the dramatic eye choose just one feature to play up, so there's no competing for attention on your face. Instead, just add some mascara, liner, and a rosy cheek color. A moisturizing, high-shine lipstick will keep the look youthful and dewy; skip matte formulas, which can dry out lips and make you look older. Final step: Head to that holiday party and prepare for compliments!
RELATED:18 Fashion and Makeup Mistakes That Age You