6 Ways to Avoid Eating a Ton of Halloween Candy :-: Health Magazine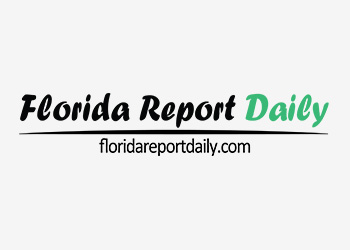 Surplus Halloween candy can spell trouble for your waistline. To prevent yourself from over-indulging, try these six techniques:
Surplus Halloween candy can spell trouble for your waistline. To prevent yourself from over-indulging, try these six techniques:
Place leftovers on an opaque sealed container and stash them on a high shelf. Research shows that you're less likely to gobble up food when it's out of sight, out of arm's reach, and more difficult to get to.
Allow yourself one treat a day, but make room for it in your meals. Most candy provides carbs and fat, so if you want to enjoy a post-lunch sweet, omit or reduce the carbs and fat in your meal. For example, instead of bread, wrap lean protein in Romaine leaves, or in place of salad dressing, toss leafy greens and veggies with balsamic vinegar and Italian herb seasoning.
"Stretch" your treats. Studies show that cutting up something like a candy bar into smaller pieces will make you feel like you're eating more. Chop up a treat, and enjoy it one piece at a time, or crumble candy and sprinkle it into a container of nonfat organic Greek yogurt, so you can enjoy a taste in each spoonful.
Be mindful. Instead of chowing down while you watch TV or surf the web, carve out some "you time" and enjoy your treat without distractions. Even better, do some deep breathing, a simple meditation, or a few yoga stretches first. Research shows that slowing down your eating boosts fullness, and can help you feel more satisfied with a smaller amount.
Don't be afraid to pitch it. I do not like the idea of wasting food. But it also does no good to anyone to eat more than your body needs. Doing so wastes the food anyway, when it gets socked away in your fat cells, and you have to carry that waste with you 24/7. If you don't want to toss it, give it away.
Check in with your body and your emotions. If you're reaching for candy but you're not physically hungry, what are you really seeking out? If you're bored, sad, angry, or just feel like you deserve a reward, try to address your feelings without using food. Check out my previous post for more ways to break the emotional eating cycle.
What's your take on this topic? Do you tend to overdo it on Halloween? Please tweet your thoughts to @CynthiaSass and @goodhealth
Cynthia Sass is a registered dietitian with master's degrees in both nutrition science and public health. Frequently seen on national TV, she's Health's contributing nutrition editor, and privately counsels clients in New York, Los Angeles, and long distance. Cynthia is currently the sports nutrition consultant to the New York Rangers NHL team and the Tampa Bay Rays MLB team, and is board certified as a specialist in sports dietetics. Her latest New York Times best seller is S.A.S.S! Yourself Slim: Conquer Cravings, Drop Pounds and Lose Inches. Connect with Cynthia on Facebook, Twitter and Pinterest.