States That Make You Wait to Buy Guns Have Fewer Deaths: Study :-: Health Magazine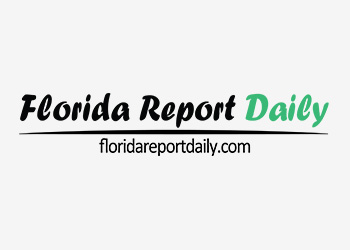 MONDAY, Oct. 16, 2017 (HealthDay News) — State laws that mandate a waiting period before gun purchases were associated with roughly 36 fewer gun homicides per year in that state, new research shows.
"We show that waiting periods, which don't limit anyone's right to own a gun, have a large impact on gun deaths," said study co-author Deepak Malhotra, a professor at Harvard Business School.
Seventeen states (including Washington, D.C.) require at least some firearm buyers to wait before they can take a firearm home, according to background information in the study. At one point around 1994, 44 states had a waiting period.
Sometimes states require buyers to get a license or permit, and that can take time.
The researchers launched the new study to get a better handle on the effects of waiting periods. Waiting periods are designed to allow potential buyers to "cool off" if they're angry at someone, or suicidal.
The investigators reviewed data on gun deaths in the United States from 1970 through 2014, and looked for patterns in states with and without waiting period laws.
Malhotra and colleagues especially focused on the years 1990 to 1998, when the federal Brady law forced some states to put waiting periods into effect.
The study didn't examine whether individuals actually changed their minds due to a waiting period.
However, the authors did report that "waiting periods have no significant effect on non-gun homicides, suggesting that people subject to waiting period laws do not substitute other means of committing homicide."
During the overall study period (1970-2014), homicides with guns fell by 17 percent in states with waiting periods (about 36 fewer gun deaths per year in a typical state). Suicides by gun fell by 7 percent to 11 percent (an average of 22 to 35 fewer suicides) in states with waiting periods.
The findings from the years 1990-1998 in particular suggested that "what we had found was a cause-and-effect story, not just a correlation," Malhotra said, because the changes in laws created a kind of "natural experiment" that allowed researchers to track what happened after laws were changed.
According to Malhotra, researchers didn't find any evidence that the length of the waiting period mattered. Periods of two to three days appeared to have the same effect as four to seven days, he said.
"If the benefit of a waiting period is to create a 'cooling off' period, it may be that a few days is sufficient to do so," he said.
Matthew Makarios is an associate professor at the University of Northern Iowa who has researched waiting periods. He said the study is rigorous and "provides evidence that flies in the face of findings from pre-existing research on these types of laws."
However, "all we know from the current study is that after the law went into effect, crime dropped. We do not know why," he said.
"It would provide a much more compelling argument if we could link waiting period laws to cooling down periods and then to crime. This suggests to me that the jury is still out on waiting periods. Instead of calling for policy change after a single study, what we really need is more research," Makarios said.
But Malhotra thinks more laws are the answer. "What makes this research especially important is that it shows that we can begin to reduce gun deaths without further restricting anyone's right to own a gun," he said.
"Given that majorities of Democrats and Republicans support waiting periods, as do a majority of gun owners, it is exactly the kind of legislation that policymakers should consider: It is evidence-based policy that is politically viable," Malhotra said.
The study was published online Oct. 16 in Proceedings of the National Academy of Sciences.
More information
For more about preventing gun violence, visit the American Academy of Pediatrics.