US blames Myanmar military for humanitarian crisis, lawmakers push for sanctions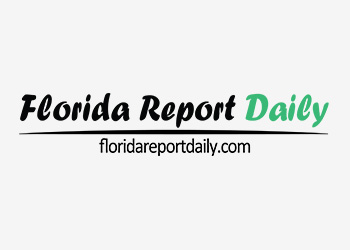 Secretary of State Rex Tillerson is blaming the Myanmar military for the humanitarian crisis that has caused more than a half-million refugees to flee the country. Lawmakers are urging "meaningful steps" be taken against military leaders.
Speaking at the Center for Strategic and International Studies in Washington, DC on Wednesday, Tillerson said that the US is "extraordinarily concerned" by the "incredible humanitarian crisis" occurring in Myanmar, also known as Burma.
Tillerson said that he's been in contact with the civilian side of Myanmar's government, led by Nobel laureate and former dissident Aung San Suu Kyi, and blamed the military side of the power-sharing government for the crisis.
Read more
"We really hold the military leadership accountable for what's happening with the Rakhine area," Tillerson said, adding that the US cannot "just stand idly by and be witness to the atrocities."
On Wednesday, a bipartisan group of Congressional lawmakers urged Tillerson to re-impose travel restrictions on Myanmar's military leaders and prepare sanctions against those responsible for the violence against the Rohingya Muslim minority.
In a letter sent to the State Department on Wednesday, 43 members of the House of Representatives called for Tillerson to take "meaningful steps" against the Burmese military.
"Burma's authorities appear to be in denial of what has happened," the letter said, according to Reuters. "We urge you to do everything possible to ensure protection and security for those trapped inside Burma or willing to return, as well as oppose forcible returns from neighboring countries."
Tillerson stopped short of saying whether the US would take any action against Myanmar's military. He only encouraged the Myanmar military to be "disciplined" and "restrained" in how they deal with terrorists in the region and asked them to allow the United Nations and aid agencies into the region in order to "address some of the most pressing humanitarian needs."
Tillerson said "a couple" of US diplomats have been granted access to the region, where they are getting "a full accounting of the circumstances."
Amnesty International released a report on Wednesday that estimates more than 520,000 Rohingya men, women and children have fled northern Rakhine State in the past seven weeks.
The Rohingya are fleeing from the violence that began on August 25, when Rohingya militants launched attacks against 30 police posts in Rakhine state. In response, the Burmese military has "killed at least hundreds of Rohingya women, men, and children; raped and perpetrated other forms of sexual violence on Rohingya women and girls; and carried out organized, targeted burning of entire Rohingya villages," according to Amnesty International.
In a report released last week, the UN Human Rights Office said that there was "credible information" that the Myanmar military was purposefully destroying the property of the Rohingyas "not only to drive the population out in droves but also to prevent the fleeing Rohingya victims from returning to their homes."
On Wednesday, UN High Commissioner for Human Rights Zeid Ra'ad al-Hussein called the crisis in Myanmar "a textbook example of ethnic cleansing," but said the UN has yet to determine if it will be considered a genocide.
"We are yet looking at the legal boundaries of that," Sanghera said, according to Reuters. "It could meet the boundaries, but we haven't yet made that legal determination at OHCHR [The Office of the United Nations High Commissioner for Human Rights]."
[contfnewc]
[contf] [contfnew]
[hhm]RT[hhmc] [contfnewc] [contfnewc]