All our fave outfits from the Met Gala 2018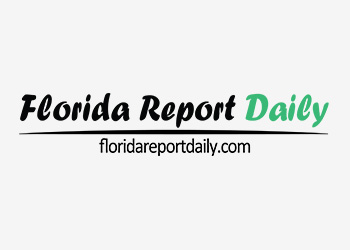 Its the first Monday in May, and you know what that means.
No, not that you got the day off and got to spend it drinking pints in the park – its the Met Gala, of course.
The annual ball is held in New York, and is the highlight of the fashion calendar.
This years theme is Heavenly Bodies: Fashion and the Catholic imagination, and we people were blaspheming sartorially all night long.
Anna Wintour and Bee Schaffer
Queen Vogue Ms. Wintour is wearing Chanel because of course, and her daughter Bee Shaffer is in Valentino.
Amal and George Clooney
Amal has gone rogue in a jumpsuit by British designer Richard Quinn. Its not quite to theme, but that train is to die for.
Daniel Kaluuya
No nod to the theme from the Get Out star on his first Met Gala… Unless hes gone for his Sunday best?
The first all black errythang of the night from Gary Oldman and his fifth wife Schmidt.
Jasmine Sanders
Jasmine Sanders is wearing custom H&M to this years gala, and I think there needs to be a petition to have her immortalised as a golden statue on top of a cathedral. Just saying.
Olivia Munn
Olivia Munn is doing. the. thing in custom H&M Conscious. Finally someone read the brief.
Liza Koshy
Oh no baby, what is you doin?
Actress and Vine star Liza might have been going for a naughty nun type deal with this lace number.
We have to wonder, did she borrow this crown from her gran for the occasion?
Lili Reinhart and Cole Sprouse
Hollywoods hottest couple are making their red carpet debut as a couple tonight. Lili is wearing custom H&M.
Theres a lot of gold at the gala, and actress Kiersey Clemons is sticking to that theme (even if theres no Catholic imagination in sight).
Laura Love
Another child of Vogue (the daughter of Lisa Love, senior west coast editor of Vogue and Teen Vogue), singer and musician Laura is decked out in Versace. No subtleties on the theme, but praise the lord that someone is actually trying to fit to it.
Rita Ora
Rita is wearing Prada to the star-studded ball. The headdress is clearly inspired by the Virgin Mary, but with a dark twist.
Mindy Kaling
Mindy is wearing Greek designer Vassilis Zoulias – and a crown that looks like its defying gravity.
Brooke Shields
Sorry, Brooke, was the theme not included on your invite?
Zoe Kravitz
Now thats what I call a Heavenly Body.
David Foster and Katharine McPhee
We stalked Katharines Insta, and she was trying on a stunning gold leafed cap. Somehow that didnt materialise when she put her outfit on, which is a shame.
Kate Bosworth
Kate is serving divinity in this gown, and wearing a traditional Catholic veil.
Doutzen Kroes
The main miracle here is how Doutzen is keeping her feet in those shoes. Her dress is Sies Marjan.
Katherine Langford
The 13 Reasons Why actress has drawn comparisons to a Dante Gabriel Rosetti Madonna in this red caped gown, and we can see why.
Kerry Washington
Kerry is wearing Ralph Lauren. Do you think shes adhering to the theme?
Bella Hadid
Bellas Chrome Hearts ensemble is steering far away from heavenly, but were here for it anyway.
Amanda Seyfried
Is this Prada or Boticelli? Amanda Seyfried looks like a goddess.
Donatella Versace
Donatella always goes the extra mile, and the Met Gala is already pretty extra.
Kate Moss
Kate is wearing YSL by Anthony Vaccarello. Shes not strictly sticking to the theme, but if we were to read into it (which we will) wed say that this look is tapping into Christian symbolism of blackbirds and their feathers representing sin.
Uma Thurman
Uma is wearing a Gabriela Hearst dress, which was hand-stitched with over 2,400 sweet water pearls.
Cynthia Erivo
This purple velvet number is Valentino. It looks incredible on Cynthia, but no theme to speak of.
Jamie Bochert
Is this a cassock made for sexy, sexy priests?
Donald Glover
Donald Glover aka Childish Gambino is suited and booted in Gucci for the Met Gala 2018.
Ariana Grande
The print on Arianas Vera Wang gown is Michelangelos Last Judgment.
Gabrielle Union
Yellow is a gorgeous colour on Gabrielle, but there isnt a hint of religious imagery on her get-up.
Anne Hathaway
Im seeing Cardinal Wolsey, Im seeing crown of thorns. Well done Anne. Her dress is Valentino, designed by Pierpaolo Piccioli.
Rooney Mara
Rooney Mara is in Givenchy, who she was just announced as the new face of.
Claire Danes
Simple cut with simple colourblocking. Its not to theme, but well give her a pass since shes pregnant and has a lot more to worry about than a dress.
Sarah Paulson
Sarah Paulson + slicked back hair + a deep red lip + Prada = YES.
Katy Perry
Katys six-foot wings and chainmail gold dress are Versace. Glassy stare and levels of sass required to wear them, Katys own.
Diane Kruger
Royal favourite Philip Treacy made Dianes headdress, and the dress is Prabal Gurung. The train is reminiscent of Rihannas Guo Pei look from a few years back.
Shawn Mendes and Hailey Baldwin
Hailey is wearing Tommy Hilfiger, but the main thing people are talking about is her now-confirmed relationship with Shawn Mendes.
Michael B. Jordan
Streetwear label Off-White by Virgil Abloh have designed this for Black Panther star Michael B. Jordan.
Hes added a silver cross brooch to get slightly closer to the theme.
Ruby Rose
Ruby Rose has lived up to her name in this red gown. Look closely and youll see shes also got a crucifix eyebrow ring in, too.
Rosie Huntington-Whiteley
Ralph Lauren was RHWs designer of choice this year. What else would she wear but a halo?
Shailene Woodley
Shailene is embodying Joan of Arc here in custom Ralph Lauren.
Jourdan Dunn
Looking stunning in what appears to be an Elizabethan-style ruff is Jourdan Dunn.
Amber Heard
More red, more Virgin Mary headdresses. This Carolina Herrera gown looks great, but its perhaps not the most inventive.
Kris Jenner and Corey Gamble
The devil works hard but Kris Jenner works harder is what they say. Shes opted for a deep black feathered gown.
Frances McDormand
Pierpaolo Piccioli for Valentino is a big mood at the 2018 ball, and for Frances.
Lena Waithe
Lena is making a big statement with her rainbow cape. Lets see if she bumps into any attending Catholic officials.
Rihanna
No caption needed.
Evan Rachel Wood
Altuzarra designed this gown and trousers combo for Evan Rachel Wood.
Trevor Noah
Trevor Noah is covered in a blinged out crucifix tonight. Jesus, but make it shiny.
Lana Del Rey
Lana has recreated the Virgin of Sorrows for her 3D art gown. We have officially died.
SZA
SZA has gone weeping Madonna with her Met Gala look. That is if any religious figures had worn thigh-high boots, which we personally think they should have.
Lily Collins
A perfect example of dressing to fit a theme, Lily is wearing Clare Waight Keller for Givenchy.
Cardi B and Jeremy Scott
Jeremy designed his and Cardis outfits for tonight, and they look like a king and queen for sure.
Sarah Jessica Parker
SJP is headdress queen come Met Ball time, and this Dolce & Gabbana one with matching brocade gown is a showstopper.
Chadwick Boseman
We love a man who tries with his clothes, and Chadwick has definitely delivered with this.
Solange Knowles
Solange is wearing Iris Van Herpen Couture. Do we spy a bottle in her bag? Hope its holy water.
Jennifer Lopez
Its signature Balmain, but with a stained-glass twist for J.Lo.
Kim Kardashian
Kim is looking like original sin in this vintage Versace dress.
Blake Lively
The embellishment alone on this dress must have taken about the same time as the bible. Truly stunning.
Madonna
Madge loves a bit of religious imagery, and this is reminding us of the mesh over the priests face in the confession booth.
Janelle Monae
Janelle has gone for a different take on the halo with this Marc Jacobs hat.
Shes deviated from her signature suit, and we can safely say she masters skirt and trousers.
Cara Delevingne
Dior and daring sheer panels. Here for it.
Nicki Minaj
Nickis Oscar De La Renta outfit is so opulent. Her headdress is adorned with jewels and crosses.
Zendaya
A glam Joan of Arc homage from Zendaya tonight. Obsessed.
MORE: Riverdales Cole Sprouse and Lili Reinheart make red carpet debut as a couple at Met Gala 2018
MORE: Kim Kardashian takes a laidback approach to getting ready for the 2018 Met Gala
AdvertisementAdvertisement