Bowmore 1966 sells for over £50,000 in online auction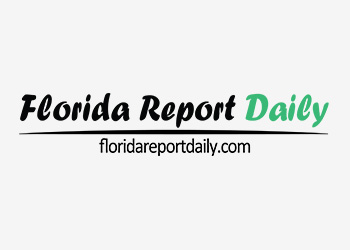 One of the worlds most coveted and highly regarded whiskies, the Bowmore 1966 Samaroli Bouquet has been bought for a record-breaking £51,611 in an online auction.
After receiving over 50 bids from across the globe, the winning bid came from Hong Kong and sets a new world record for this legendary bottle, in the auction held by Perth based Whisky Auctioneer.
It beats the previous of £4200, which it achieved in 2014, according to research from rare whisky analysts Rare Whisky 101, marking over a 280% annual increase.
Regarded by many as one of the best, if not the best, whiskies ever bottled, the Bowmore 1966 Samaroli Bouquet is the creation of two whisky legends – Islays Bowmore distillery and celebrated Italian bottler, the late Silvano Samaroli.
First bottled in 1984 with only 720 bottles produced, the whisky is currently ranked in the top spot on Whiskybase.coms top 1000 whiskies of all time, just ahead of Samarolis renowned Laphroaig 1967.
The bottle was one of over 3880 bottles being auctioned off by Whisky Auctioneer this past month, securing a total of more than £1.2million.
Other notable sales include the:
Bowmore 1964 Black Bowmore 42 Year Old – £22,222; and
Macallan 1946 52 Year Old – £14,500.
The Macallan and the Black Bowmore joined the Bouquet in breaking records.
According to Rare Whisky 101, the Black Bowmore most recently sold for £20,000, and the Macallan 1946 for £13,200 in June 2018.
Sean McGlone, director at Whisky Auctioneer, said: Its widely known that the Bowmore 1966 Samaroli Bouquet has legendary status within the whisky industry.
We knew that there would be strong interest in its listing and that it would likely break the previous records, but it has exceeded all our expectations by fetching over £50,000. It goes to show how committed people are to collecting and investing in
rare vintage whisky, something we are seeing a huge increase in.
At Whisky Auctioneer, we strive to attract some of the very best collections that can be sold worldwide. At least three world records were broken in this recent auction and that helps to reinforce our reputation as an esteemed whisky auctioneer for both buyers and sellers globally.
As interest in the sector continues to grow, we are committed to our service to make it as easy as possible for whisky collectors to trade.
Andy Simpson, co-founder of Rare Whisky 101, said: With more buyers than ever in the market for the best whiskies, the value of highly regarded single malts is increasing at a rapid rate, with prices being dictated by this consumer demand.
Investors, collectors and connoisseurs are becoming increasingly aware of whiskys rapidly growing popularity around the world, particularly for the rarest and most coveted single malts. The Bowmore 1966 Samaroli Bouquet, which is held in such
high regard by connoisseurs, is particularly rare and collectible.
This certainly contributed to the interest it drew and the wide range of bids that came in during the sale.
The incredible new records achieved at this auction are testament to the growing interest in rare whisky, with Whisky Auctioneer noting a 36% rise in the number of online auction users in the last year alone.
Thanks to the ease of access and variety of exciting auctions available, online auctioneers can see records broken by offering a wide catalogue of exclusive whiskies to a global audience. Simplifying the process of buying and selling whisky internationally, Whisky Auctioneer continues to reach a global audience of more than 50 countries, illustrating the growing worldwide appeal of rare whisky.
The post Bowmore 1966 sells for over £50,000 in online auction appeared first on Scottish Field.