Controversy reigns at pulsating opener in Qatar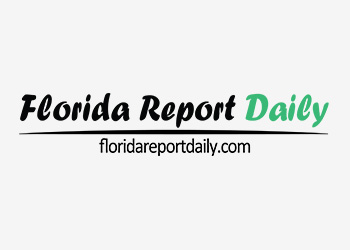 The Italian fired his bike past the Repsol Honda of world champion Marc Marquez on the home straight, taking the flag just 0.023 seconds ahead of his rival. Briton Cal Crutchlow finished a close third, only 0.32 seconds adrift.
Tight field
Fans could scarcely have wished for a closer opening salvo in the battle for the 2019 championship. The top 15 riders were separated by a whisker over 15 seconds, a premier class record, and the top five by only 0.6 seconds. Yamaha's Maverick Viñales had taken pole position after an imperious qualifying session; but an abysmal start saw his advantage evaporate by the first corner.
Mysterious device
Dovizioso, by contrast, leapt to an early lead — perhaps thanks in part to mysterious new technology on his Ducati. The Bologna outfit appeared to employ a special "holeshot" device, thought to give an advantage from the line. Dovizioso was observed on the grid flicking a dashboard switch, and rocketed away from the pack.But the Italian was unable to stretch his advantage and soon found himself overhauled by Alex Rins, riding the impressively rounded Suzuki. The two then battled closely, with Marquez — who had set a new lap record in qualifying — also entering the fray.Visit CNN.com/sport for more news, features and videos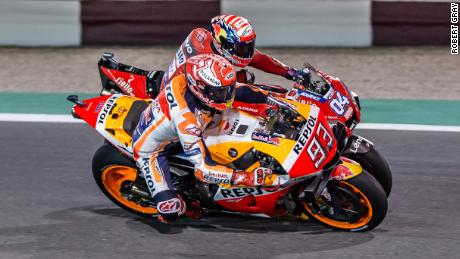 Shattered ankle
For a while it looked like Suzuki might score its first ever podium in Qatar, but it wasn't to be. Perhaps the most remarkable story of the race was emerging behind Rins, in the form of Crutchlow, the satellite Honda rider.The Briton had shattered his ankle during practice at last year's Australian MotoGP, only barely recovering in time for the season opener in the Doha desert.If the Suzuki lacks anything this term it is top end speed, and Crutchlow's Honda gradually took advantage. With three laps remaining, Rins drifted wide. Crutchlow struck to claim and ultimately hold third.In a pulsating final lap, Dovizioso and Marquez traded places. In the final sector, Marquez lunged under the Ducati, taking what looked to be a decisive lead, but he ran his Honda wide.Dovizioso made a similar error, but managed to wrestle his bike in front of Marquez and — in a repeat of last season's race — beat the champion to the line.READ: MotoGP: Off-season plot twists promise drama ahead
Protests lodged
The win was not without question marks, however; Honda, Suzuki, Aprilia and KTM lodged a protest at a new aerodynamic wing on the Ducati's rear suspension. The protest was rejected, though an appeal was later lodged.Post-race, the riders elected to focus on the contest rather than the controversy."Marquez gave it everything he could, as usual, and pushed me to the limit," Dovizioso told reporters."We made the most of our strengths, that is, acceleration and top speed, but we still need to improve our corner speed. This year there are plenty of quick riders and it'll be crucial not to lose too many points on less favorable tracks."
[contfnewc]
[contfnewc]