EU summit: Leaders reach landmark €1.82 trillion COVID-19 recovery deal and budget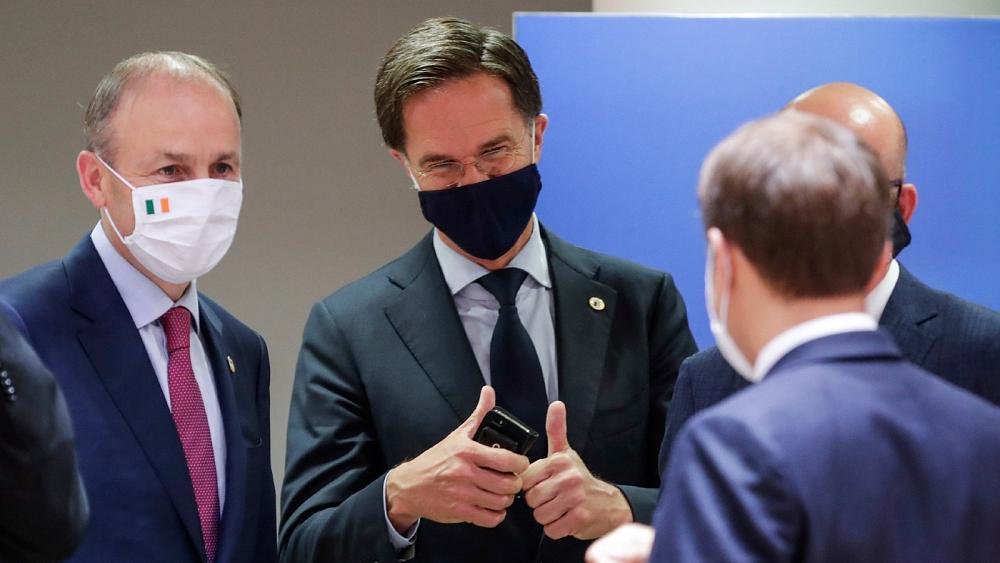 EU leaders reached a landmark €1.82 trillion budget and COVID-19 recovery package early Tuesday morning.
It comes after days of sometimes bitter discussions over the seven-year budget and recovery package which includes jointly borrowing a €750 billion recovery fund to be shared as grants and loans.
[contfnewc]
[contfnewc]
[contfnewc]
Speaking to reporters, European Council president Charles Michel called it a "good deal", stating that "Europe is solid".
European Commission President Ursula von der Leyen, meanwhile, underlined important concessions made in the search for a compromise, saying she regretted the cuts to "modern policies" in research and innovation.
French president Emmanuel Macron called it an "historic day for Europe".
The recovery plan includes €390 billion worth of grants and €360 billion worth of loans due to a compromise with the so-called frugal four, now five, countries — Netherlands, Austria, Finland, Sweden and Denmark.
[contfnewc]
The recovery fund had originally set €500 billion to be handed out as grants and €250 billion in loans, which was supported and pushed by a close Franco-German alliance.
On Monday, Merkel had reaffirmed her support for "substantial parts of grants" to be handed out to countries most severely-hit by the economic impact of the COVID-19 pandemic.
"That is the answer we need for an exceptional situation," she said, adding: "exceptional situations also require exceptional efforts".
Early Tuesday, Austrian Prime Minister Sebastian Kurz shared a photo of the "frugals", stating that the final package was a "good result for the EU".
Now the deal will have to pass the scrutiny of the European parliament, which will shortly convene a special plenary session.