Commercial Director Rémy Marvely Becomes Magician At Ziquodrome Show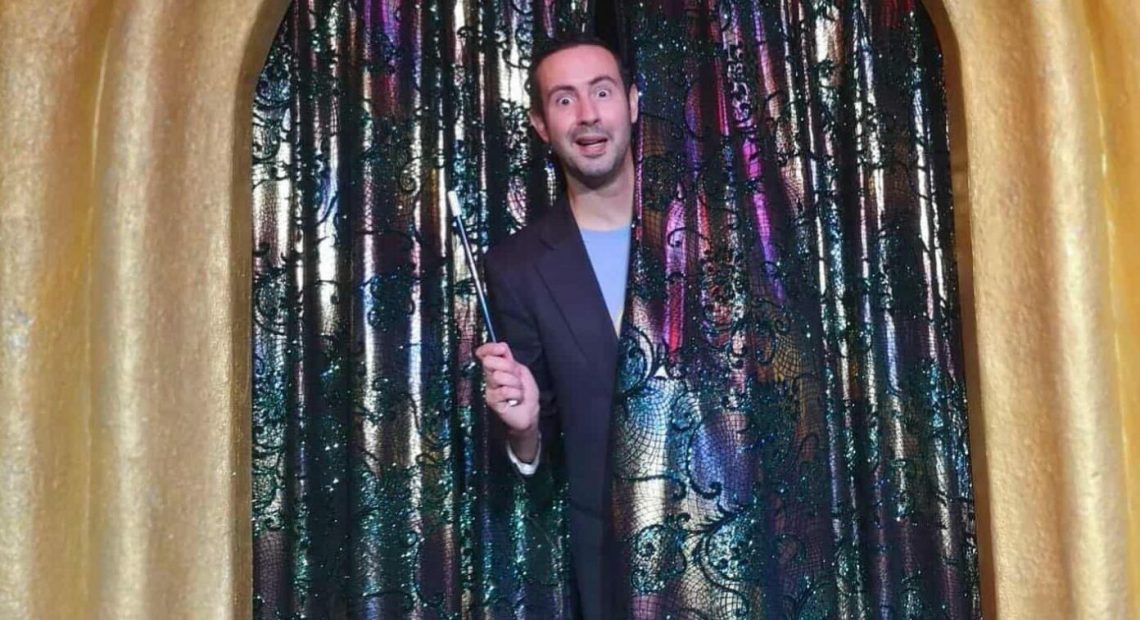 A former sales manager expatriated to the United States, this Compiégnois returned to France as a magician, after recovering from cancer.
Alias Remy Marvely Turned Magician
Rémy Bourzade, alias Rémy Marvely, the former sales manager turned magician, performs on the Ziquodrome stage on Saturday February 11. He returns to the city where he grew up, to play his show where he evokes his journey, with humor and magic: "This show of retraining, of the importance of never putting one's dreams and passions aside, of our soul of child, miracles of life when you do what you love. It's never too late and I'm proof of that. The show enchants the youngest, and impacts the oldest…"
Aged 37, he became an illusionist and mentalist following a professional retraining: "I was a sales manager at Manitou, an expatriate in the United States, where I stayed for four years. I was looking for a side activity outside of work and I came across a school of magic. The school is called the Mc Bride Magic&Mistery School, founded in Las Vegas by legend Jeff McBride, expert fortune-teller, known by the stage name of Magnus.
He pushes open the doors, with the desire to learn a few tricks or tricks, and literally falls into it. "I learned the basics there which allowed me to move towards magic comedy", explains the Compiégnois.
He Recovered From Cancer
His conversion from commercial to magician is final after his recovery from cancer: "Four years ago, I miraculously recovered from cancer, ending 12 years of commercial career, which left me empty inside. It was the click to start and dare. says the Compiégnois who has meanwhile left for Barcelona in Spain to rub shoulders with the stage: "Barcelona is an artistic laboratory. I set up open scenes of improvisation, stand-up, in which I performed. Then there was the confinement, during which I gave magic lessons to children by video.
Rémy Marvely continues his training with colleagues, who share their tricks: "The simplest tricks can be bought between €20 and €500, and those that require major means, such as the illusion on the big stages, can cost 3000 € to €4000." There are inventors of tricks and there are magicians to reproduce them, or interpret them, with their artistic sense and their history.
He Did All His Schooling at La Tilloye
The story of Rémy Bourzade therefore begins in Compiègne. He attended all his schooling at La Tilloye, up to the baccalaureate, after which he went on to a BTS in international trade in Senlis, then a degree in foreign languages in Lille and an NBA master's degree in business management. The start of his career was in the Netherlands, where he stayed six years, before leaving for the United States in Florida.
Today, he lives in Sarlat. And he lives from his art, performing on stage in Spain and France, with his show entitled Nouvelles Vies: "I earn five times less in my life but I am five times happier."
This article is originally published on oisehebdo.fr