North Korea, South Korea Refuse To Walk Together At Paralympics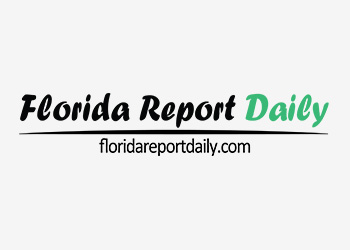 Last month, the world witnessed a positive sign of peace between North Korea and South Korea when their Olympic teams paraded together under the Korean unification flag at the opening ceremony in PyeongChang.
Now, it's not all rainbows and butterflies; North Korea and South Korea marched separately at the opening ceremony of the 2018 Paralympics, which commenced Friday.
The International Paralympic Committee announced that the neighboring nations would have their own entourages on Thursday — just a day before the opening ceremony.
"Although we are disappointed, we respect the decision of the two [National Paralympic Committees] who decided that marching separately would be better for both parties," said Andrew Parsons, the IPC president.
The IPC offered the two nations' paralympic committees a similar arrangement to their Olympic counterparts, but they couldn't see eye-to-eye over the depiction of Korea on the unification flag. The disagreement comes over the exclusion of South Korean-controlled and Japanese-contested disputed islands, known as Dokdo in Korean and Takeshima in Japanese.
Japan protested the original flag, which includes the 46 acres of island as a tiny dot, after the Feb. 4 Korean Women's Hockey preliminary game against Sweden.
"We cannot accept the flag in light of Japan's stance over the sovereignty of Takeshima and it is extremely regrettable," said Japan's Cabinet Secretary at a news conference, Japan Times reported.
At the other end, North Korea can't stomach a picture of Korea without the islands let alone rally around a flag emblazoned with it, Reuters reports.
There was a silver lining, though, in the unity among the two torchbearers — one North Korean and one South Korean.
#PRK#KOR united torchbearers!#Paralympicspic.twitter.com/ajYxXPHeju

— Olympic Channel (@olympicchannel) March 9, 2018
The IPC directed its focus on the achievement of hosting the inaugural North Korean Paralympic team in South Korea despite their history of conflict.
"At the end of the meeting both NPCs recognized that their participation in PyeongChang 2018 has brought them closer together, and the two have committed to working more closely together in the future," Parsons said. "I think this underlines the tremendous ability of sport to bring countries together in positive dialogue."
This debacle only confirms North Korea's sensitivities, which is something President Donald Trump should consider after he recently suggested entering talks with ruler Kim Jong Un.
The first medals of the 12th Winter Paralympic Games will be won tonight in Alpine Skiing; the rest will be divvied through March 19.
[contf] [contfnew]
[contfnewc] [contfnewc]