Popular European party spots mull inventive ways to lure tourists back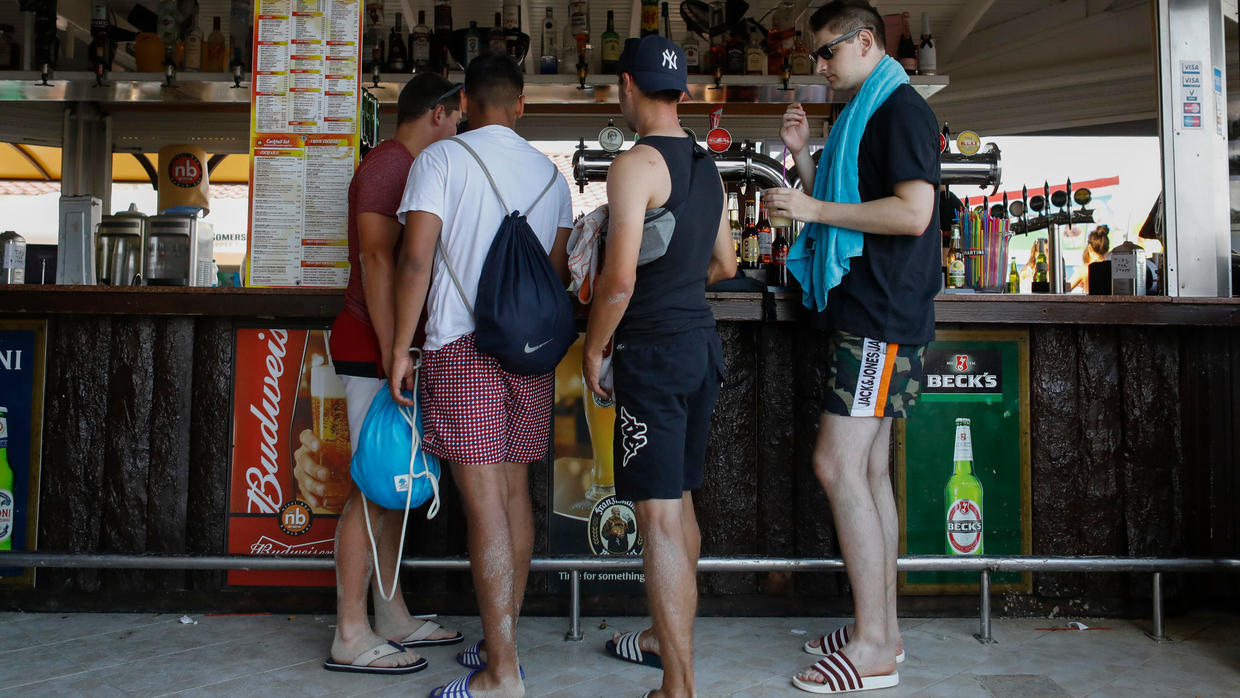 Issued on: Modified:
The Mediterranean resort town of Ayia Napa in Cyprus is known for its boisterous parties. Each summer, thousands of young foreign tourists pack the dance floors of its nightlife district after a day at the beach.
Advertising
Read more
But the pandemic silenced the exuberant Napa Strip district as the island nation of Cyprus went into a lockdown to halt the spread of the coronavirus. Now nightclub owners wonder when social distancing rules will be eased enough for the party to resume — and what those new parties will look like.
"We know at nightclubs, young people will go to dance and have a good time. But then you have to tell them that they have to keep 2 meters (6 feet) apart from each other?" asked Charalambos Alexandrou, the spokesman for a group representing local clubs, bars and restaurants.
Across southern Europe, in places where tourism drives much of the economy, officials are weighing how to entice travelers to come back, even while the pandemic remains a threat. Juggling the sometimes-competing needs of health and business, authorities are introducing measures to reassure visitors that taking a holiday is safe again.
Still, those are not likely to solve the quandary facing Ayia Napas nightclub businesses.
Alexandrou said this will be "a season of trying to survive," not seeking a profit.
One idea being considered is asking holidaymakers to take a COVID-19 test prior to their arrival. Cyprus has officially reported 916 cases of COVID-19 and 17 deaths.
The countrys deputy minister for tourism, Savvas Perdios, said Cyprus will initially look to bring tourists from nearby countries that have managed to contain the virus — Greece, Israel, the United Arab Emirates and some central European and Nordic nations.
Authorities will take more time to assess the course of the pandemic in the United Kingdom and Russia, the islands primary tourism markets, before rolling out the red carpet for those countries.
Tourists in the near future will have to navigate a different set of expectations, routines and rules to counter the virus.
Christos Angelides, president of the Cyprus Hotel Managers Association, said new rules being announced soon will mean that from the moment tourists step out of their bus or taxi from the airport, their luggage will be disinfected and taken straight to their rooms. Reception procedures will be done electronically, with employees behind a plexiglass screen and cleaning staff in full protective gear.
Guests eyeing a vacation in Portugal, another major southern European holiday destination, will probably look beyond a hotels online reviews to see if it has the "Clean&Safe" seal now being awarded by local tourism officials. The seal indicates that the establishment, be it a hotel, restaurant or other venue, has enacted recommended hygiene and safety procedures to protect against the virus.
The idea has been a big success in a desperate sector that accounts for 15% of Portugals gross domestic product and 9% of the countrys jobs. The online classes needed to obtain the seal are being attended by around 4,000 people a week.
"Its a question of making people feel safe to travel and having confidence in the place where theyre going," said Luís Araújo, president of the government agency Turismo de Portugal
Portugal lies at the opposite end of the Mediterranean Sea from Cyprus, but its challenge is the same: how to reconcile social distancing and hygiene rules with fun and relaxation.
"Restrictions scare away any tourist," Araújo acknowledged.
The Portuguese government says discotheques will be theRead More – Source
[contf]
[contfnew]

[contfnewc]
[contfnewc]