Lil Wayne Faces Federal Gun Possession Charge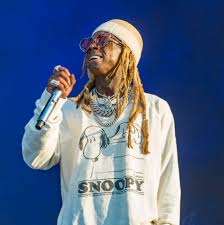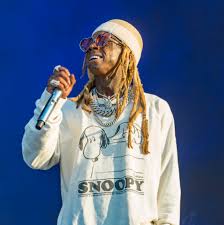 The multiplatinum rapper Lil Wayne, 38, was charged on Tuesday with one count of possessing a firearm and ammunition as a felon, according to a court filing by the U.S. attorney for the Southern District of Florida, stemming from a search of a private jet in Miami last December. He faces up to 10 years in prison if convicted.
Lil Wayne, born Dwayne Michael Carter Jr., previously pleaded guilty to attempted possession of a weapon in connection with a gun that was found on his tour bus in Manhattan in 2007. He served eight months of a one-year sentence at Rikers Island jail.
On Dec. 23, 2019, an anonymous tip led Miami police officers and federal agents to board the rapper's Gulfstream V jet at Opa-Locka Executive Airport after a trip from California, according to The Miami Herald. Onboard, in a Coach bag belonging to the musician, the agents reported finding a gold-plated .45-caliber Glock handgun with a pearl grip. According to a warrant, Lil Wayne said he had received the gun as a Father's Day gift.
Authorities also reported finding bullets, cocaine, ecstasy, marijuana, heroin, pain killers and prescription-strength cough syrup, along with $25,938 in cash, according to the warrant, though Lil Wayne has not been charged with any drug-related offenses.