Jobless Americans feeling health coverage uncertainty amid the pandemic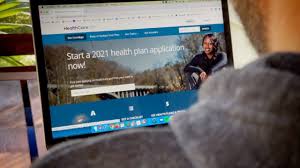 TAMPA, Fla. — There's no doubt 2020 has thrown the world a few curveballs and this year many folks have found themselves jobless because of the pandemic.
"From housing insecurity to unemployment," said State Senator Janet Cruz, representing District 18, listing the issues Floridians have been dealing with.
All, of course, made worse by a health crisis most of us have never seen before.
"So many of our Floridians who otherwise would be signing up for health insurance through their employer are left wondering how they'll get covered for 2021," Cruz said.
And while it may be an unsettling thought for some there are plenty of options out there through the Affordable Care Act.
"A lot of these people have never had to navigate these processes," said Jodi Ray, the Director of Florida Covering Kids and Families.
Ray, and others, offer free help to people looking to find a plan through the marketplace.
"You get screenings, you can go for colonoscopies, mammograms, you can get birth control, all with no additional out-of-pocket costs," she said.
Cruz, Ray, and other health coverage experts are teaming up Thursday at 6 p.m. on Facebook to help answer questions people may have.
"Just in Florida alone nearly 2 million Floridians sign up for health insurance as a result of the ACA and this has decreased our state's uninsured rate by almost 38%," she said, which helps keep premiums low and benefits everyone.
Florida also offers health insurance for kids — Enrollment for the "Florida Kid Care Program" is always open.
"In most cases, most families pay $15 or $20 a month for all the kids," Ray said.
But, the deadline to enroll in a plan through the Affordable Care Act ends December 15.
The Downhill hosted by Senator Cruz is viewable on her Facebook page.
Read from source:
https://www.abcactionnews.com/news/state/jobless-americans-feeling-health-coverage-uncertainty-amid-the-pandemic