COVID-19 Updates: mRNA Vaccines Prime T Cells to Fight Coronavirus Variants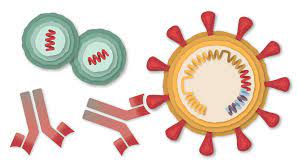 More than 3.9 million people have died from COVID-19 globally.
More than half of U.S. adults are now fully vaccinated.
COVID-19 cases remain high in some parts of the world, like India, where few people have been vaccinated.
Update on COVID-19 numbers
Globally, there have been more than 182.8 million confirmed COVID-19 cases and 3.9 million associated deaths, according to Johns Hopkins University.
The United States has reported more than 33.6 million confirmed cases and more than 605,000 associated deaths.
Currently, more than 181.6 million people in the United States have received their first COVID-19 vaccine dose. More than 156.2 million people are fully vaccinated, according to the CDC.
Healthline updates this page on weekdays. For up-to-date information about the virus, go here.
7/2/21 2:40 p.m. PDT — Moderna and Pfizer vaccines prime T cells to fight virus variants, study finds
Researchers at the La Jolla Institute for Immunology (LJI) have found that T cells, or immune cells, from people who've recovered from COVID-19 or received doses of the Moderna or Pfizer-BioNTech vaccines are able to recognize several coronavirus variants, reported San Diego News.
The new study, recently published in Cell Reports Medicine, finds both CD4+ "helper" T cells and CD8+ "killer" T cells continue to recognize mutated forms of the coronavirus.
This response is key to our body's complex immune response to the virus, and allows the immune system to eliminate infected cells and stop severe infections.
"This study suggests that the impact of mutations found in the variants of concern is limited," said LJI professor Alessandro Sette, Dr.Bio.Sci., study senior author and member of the LJI Center for Infectious Disease and Vaccine Research, in a statement. "We can presume that T cells would still be available as a line of defense against viral infection."
The current study includes data on four of the most common variants of concern (VOC), according to an LJI press release.
LJI also announced that ongoing studies have been expanded to a larger panel of variants, including the delta variant, which became common after the study was initiated.
The research team has established relationships with more than 20 different laboratories around the world to help monitor T cell reactivity to VOCs.
"These variants are still a concern, but our study shows that even if there is a decrease in antibodies, as other studies have shown, the T cells remain largely unaffected," said LJI instructor Alba Grifoni, PhD, in a statement. "The vaccines still work."
NJ governor weighs in on reinstating mask mandates
According to NJ.com, it's been just over a month since New Jersey dropped its statewide mask mandate in most places amid increasing vaccinations and plummeting COVID-19 cases.
The rapid spread of the delta variant has prompted new and occasionally contradictory guidance on mask use in many areas worldwide, yet the Centers for Disease Control and Prevention (CDC)Trusted Source continues to recommend that vaccinated people don't need to wear masks in most settings because they're protected against variants.
New Jersey Gov. Phil Murphy was asked Wednesday if the delta variant might lead him to reinstate mask mandates in the state, according to NJ.com.
"I hope we don't have to go back," Murphy said. "We would not have taken the steps we've taken with any expectation that we would have to go backward."
"If we have to, we will, clearly," he added. "We'll continue to monitor the data points that we've talked about every time we've been at this table for the past 16 months, and right now it's hard to argue anything other than we are in really good shape, and we just hope it stays that way."
Over 1,000 counties in U.S. have less than 30% vaccination coverage
While the overall vaccination rate for adults is hovering around 57 percent nationwide, pockets of the United States have vaccination rates far below that number.
Officials from the CDC reported that 1,000 counties have a COVID-19 vaccination rate under 30 percent.
CDC Director Dr. Rochelle Walensky said these counties are primarily in the Southeast and Midwest, and they remain at higher risk of COVID-19 transmission, especially as the more infectious delta variant continues to spread.
"There are communities that are vulnerable and where we are now seeing surges in cases, and indeed also hospitalizations, due to what could be the spread of the delta variant and low vaccination rates in these communities," she said.
Johnson & Johnson vaccine appears to protect against variants, effective for at least 8 months
New data from Johnson & Johnson has found that its COVID-19 vaccine appears to be protective against the new infectious delta variant.
Additionally, the vaccine appears to provide durable protection against infection for at least 8 months. The study has been ongoing for 8 months, and there's no sign the vaccine is likely to stop working at the 8-month mark.
"Current data for the eight months studied so far show that the single-shot Johnson & Johnson COVID-19 vaccine generates a strong neutralizing antibody response that does not wane; rather, we observe an improvement over time. In addition, we observe a persistent and particularly robust, durable cellular immune response," Dr. Mathai Mammen, global head of research and development for Janssen Pharmaceutical Companies of Johnson & Johnson, said in a statement.
7/1/21 2:39 p.m. PDT — COVID-19 cases up 72% in U.K. last week as delta variant spreads
Officials in Britain said nearly 28,000 COVID-19 cases have been reported in the last week, a 72 percent increase compared with the previous week, according to Reuters.
While Britain has been able to push for a significant portion of the population to get vaccinated, it still has not reached herd immunity.
As the delta variant, believed to be more infectious, continues to spread, unvaccinated people are at significant risk of developing COVID-19.
The delta variant now accounts for more than 90 percent of COVID-19 cases in the United Kingdom.
New study finds pets may get COVID-19 from their owners
Researchers have found that pets may develop COVID-19 if their owners are sick.
The study, from Utrecht University in the Netherlands, is being presented at the European Congress of Clinical Microbiology & Infectious Diseases next weekend.
Researchers looked at pets in the homes of people known to have tested positive for COVID-19. They found pets in more than 20 percent of these households had antibodies to the coronavirus.
This doesn't mean the animals were severely ill, but it does show they can harbor the virus and potentially pass it on to other people or animals later.
"If you have COVID-19, you should avoid contact with your cat or dog, just as you would do with other people," Els Broens, PhD, associate professor for veterinary medicine at Utrecht University and a study co-author, said in a statement.
"The main concern, however, is not the animals' health — they had no or mild symptoms of COVID-19 — but the potential risk that pets could act as a reservoir of the virus and reintroduce it into the human population," she said.
Vaccinated people likely have fewer symptoms, lower viral load in rare cases of breakthrough infection
COVID-19 vaccines have been found to be very protective against the virus, but they're not perfect.
In rare cases, often in less than 5 percent of cases, breakthrough infections, or when a vaccinated person develops COVID-19, have been known to occur.
New research from an ongoing University of Arizona Health Sciences study finds that in these rare cases, the vaccines still provide protection.
Researchers from the University of Arizona found that vaccinated study participants tended to have milder symptoms, a shorter infection time, and a lower viral load, meaning less viral material in the body, than unvaccinated study participants who developed COVID-19.
"If you get vaccinated, about 90 percent of the time you're not going to get COVID-19," Dr. Jeff Burgess, associate dean for research and professor at the Mel and Enid Zuckerman College of Public Health and principal investigator of the study, said in a statement.
"Even if you do get it, there will be less of the virus in you and your illness is likely to be much milder," he said.
6/30/21 3:28 p.m. PDT — CDC director says vaccines should protect people from delta variant
In a television interview, Dr. Rochelle Walensky, director of the Centers for Disease Control and Prevention (CDC), said that the rise of the delta variant is concerning, but that vaccinated people are likely still safe.
She also addressed seemingly contradictory mask policies, like those advised by the World Health Organization and Los Angeles County health officials, that recommend people continue to wear masks regardless of vaccine status.
Walensky said those masking policies are really to protect unvaccinated people from the delta variant.
"Areas where we have low vaccination, that is where the virus is likely to take hold," she said on ABC's "Good Morning America." "Those masking policies are really to protect the unvaccinated."
She reiterated that with nearly 2 out of 3 U.S. adults fully vaccinated, the delta variant is unlikely to cause many breakthrough infections.
"The vaccinated population we believe is still safe," Walensky said.
Engineers create a face mask that can detect the coronavirus
Engineers from Harvard and MIT say they have created a face mask that can detect the coronavirus while being worn.
The masks have tiny disposable sensors that could potentially be altered to detect other viruses as well. The researchers were able to use freeze-dried synthetic biology sensors to detect virus material.
The sensors can be activated by the wearer, and the results are only visible inside the mask for privacy purposes.
It takes about 90 minutes to get test results after the test has started.
"This test is as sensitive as the gold standard, highly sensitive PCR tests, but it's as fast as the antigen tests that are used for quick analysis of COVID-19," said Peter Nguyen, PhD, a research scientist at Harvard University's Wyss Institute for Biologically Inspired Engineering and one of the lead authors, according to a press release.
The face mask is currently a prototype, but the engineers have filed a patent and are reportedly looking for manufacturers.
6/29/21 1:06 p.m. PDT — LA officials ask everyone to mask up indoors due to spread of coronavirus variants
Los Angeles County public health officials are asking all residents, both vaccinated and unvaccinated, to still wear masks indoors to avoid another spike of coronavirus infections.
The recommendation is a precautionary measure that officials hope will curb the spread of the new delta variant that's rapidly spreading throughout the globe.
The variant has led to a surge in COVID-19 cases in other countries, like Australia, that previously managed to keep a low case count during the pandemic.
According to Los Angeles County health officials, the delta variant now makes up half the variants being sequenced in the county, and it accounts for 1 in 5 new infections nationwide.
Europe may see 'fourth' wave of COVID-19 due to delta variant
The delta variant could cause another surge in COVID-19 cases in Europe, warned Irish Prime Minister Micheál Martin, reported Yahoo! News.
Martin also said indoor dining would not reopen as planned in Ireland. Instead, it will be restricted to people who are fully vaccinated or those who have had a previous infection.
Read from source:
https://www.healthline.com/health-news/covid-19-updates#6/28/21-2:03-p.m.-PDT-Study-finds-mRNA-COVID-19-vaccines-may-protect-against-disease-for-years