Nets nip Wizards as Kyrie Irving steps up with Kevin Durant out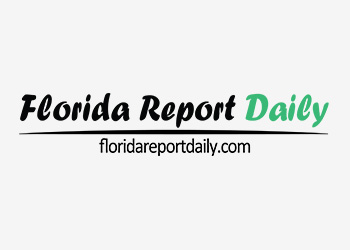 By any means necessary is the Nets' new mantra — and Wednesday they needed every one of those means.
The Nets' mandate now that Kevin Durant is out with a sprained MCL in his left knee isn't so much to get wins, but to get better and to build chemistry even without their best player in the mix.
With Durant out and James Harden struggling, Kyrie Irving came up big under pressure and led the Nets to a tense 119-118 victory over the Wizards before 15,380 at CapitalOne Arena. The Nets escaped with this win, no other word will do.
"I like the pressure. I love pressure. It brings out the best in me personally," Irving said after pouring in a game-high 30 points and handing out seven assists. "Then I'm able to carry that energy with the team, whether it be communicating with guys … on the floor or off the floor.
"Just try to demand a responsibility, from myself first, but from all of us. This isn't going to be perfect. … This is just what we have, and we can't replace anybody that's out. But what we can do is fill up the stat sheet with the little things."
While Irving was soaring, Harden was off his game, so the Nets needed — and got — a turn-back-the-clock performance from 36-year-old LaMarcus Aldridge. The venerable center scored 27 points off the bench, including six in the last three minutes to help hold off the charging Wizards.
Harden had 18 points, nine assists and eight rebounds, but he shot 7-for-21 and 0-for-5 from 3-point range, turned the ball over eight times and finished a team-worst minus-8. And when his floater was blocked by Montrezl Harrell with 16 seconds left, it gave Washington a shot to win.
Make that two shots.
The Nets enjoyed multiple 16-point leads, but the Wizards fought back, and a Kyle Kuzma 3-pointer off an assist from Bradley Beal (23 points) pulled them within 119-118 with 36.6 seconds left.
After Harden's shot was blocked, Kuzma had a look at a go-ahead 3 with 4.7 seconds to play. It wasn't until Kuzma missed, and former Net Spencer Dinwiddie missed another with three-tenths of a second left that the Nets could exhale.
"You're happy when they bounce off the rim, but you're holding your breath when they're up in the air," coach Steve Nash said. "It was a scrambling, sloppy finish to a game and we found a way."
The Nets (28-16) found a way to stay one-half game behind the Bulls and Heat, who are tied for first in the Eastern Conference.
There was good, bad and ugly in this one. Probably in equal measure.
The Nets have to be encouraged with what they got from the center spot, which will get even deeper when Nic Claxton returns. Rookie Day'Ron Sharpe had 14 points and six boards. And Aldridge was stellar.
After a dunk by Harrell pulled the Wizards within 113-111 with 3:19 left, Aldridge — who scored 19 points in the first half, but had just two in the second half to that point — scored the Nets' final six points.
"Little bit of Ky looking for me a little bit of me asking for it finally," Aldridge said. "No disrespect, I had a smaller guy on me. I was trying to get a look down there and it ended up working out for us."
Washington had been going under screens on Harden in the second half, so Aldridge wasn't getting the same jumpers he had in the first. But when the Wizards went to a switching defense late, he punished their smaller defenders in the block.
"It's just about getting wins," Aldridge said. "It's not about a Big 3, me subbing in as the Big 3. It's just about getting the win."
Of course, there were warning signs. The defense allowed 32 free throw attempts. As usual, however, the biggest culprit was Sharpe, who had five fouls that limited him to 15:54.
Harden's play was the ugly part. Looking deeper than the surface numbers, he's minus-26 in the last two games.
Still, unlike their loss Monday at Cleveland, this time the Nets won.
"It feels incredible. I don't take one day for granted. I thank God every day I get this opportunity," Irving said.
"I know it's difficult at times, not only for just me, but for everyone else, just the monotony coming in every single day working on [our game]. But this is what we signed up for when we were playing biddies in fifth grade, fourth grade. This was the dream right here."
SOURCE: https://nypost.com/2022/01/19/nets-eke-out-win-over-wizards-as-kyrie-irving-steps-up/