Russia continues to supply gas to Europe with a question mark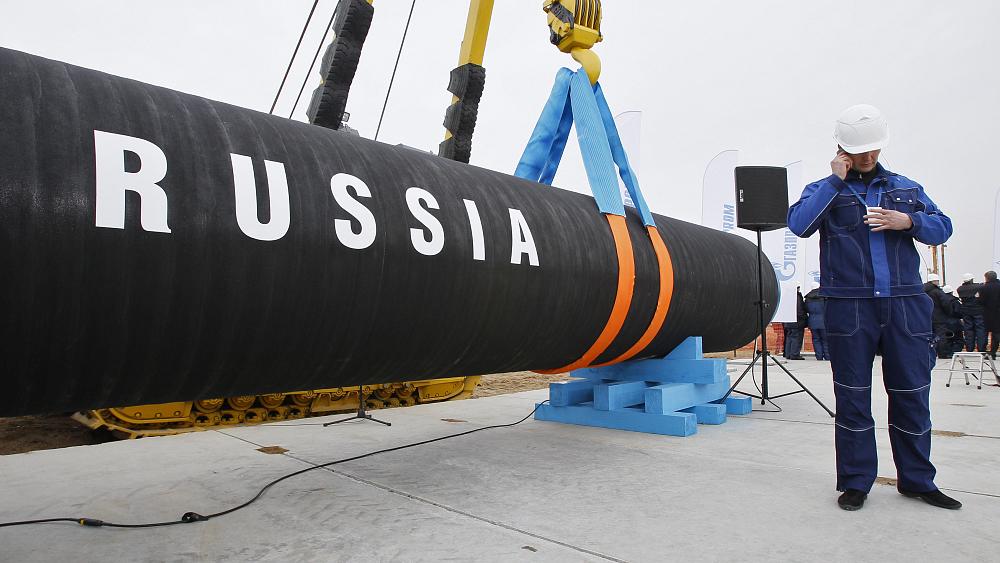 As Russia continues to supply gas to Europe via pipelines, it is also warning that deliveries to Germany via Nord Stream 1 could be stopped.
Moscow stressed that it could cut deliveries to Germany via the pipeline following Berlin's recent decision to halt the launch of the completed Nord Stream 2 pipeline, Reuters reports.
Gascade, the German operator, indicated that resumed gas flow through the Yamal-Europe pipeline registered roughly 11.9 kWh/h at the Mallnow metering station overnight.
The Russian energy company Gazprom has booked transit capacity via the Yamal-Europe pipeline of 3.1 million cubic metres per hour for today, according to auction results reported by the Russian news agency TASS.
This morning, Russian gas was flowing to Europe via Poland as well as via Ukraine.
Yesterday, Frans Timmermans, Executive Vice President of the EC for the European Green Deal, declared that the EU could start curbing its dependence on Russian gas within months and wean itself off Russian gas imports in years.
In noting that Russia supplies approximately 40% of the EU's gas, Timmermans also acknowledged that lowering dependency on Russian gas is "not easy, but it's feasible." He did point out that the EU's gas storage capacity was roughly 75% full before this winter season, and that the level should reach between 80% and 90% ahead of the next heating season.
EC proposal in the works
A plan to be proposed today would seek to diversify the EU's fossil fuel supplies and speed up the green push. According to that draft EC plan, the bloc would cut dependency on Russian gas by increasing imports from other sources, implementing more solar and wind projects and making sure that EU member states fill their storages before winter.
In urging the EP and member states to hurry along discussions on green policies to promote the green push, the EC maintains that its proposals would cut consumption of natural gas in the EU by some 23% by 2030.
Despite the EC's insistence that the push should bring down costs in the long term, some member states cite soaring energy prices in expressing their concern about green policies that require large upfront investments and a further increase of prices in the short term.
source: https://brusselsmorning.com/russia-continues-to-supply-gas-to-europe-with-a-question-mark/22460/