Vasco Defeats Inter Miami In Farewell USA Match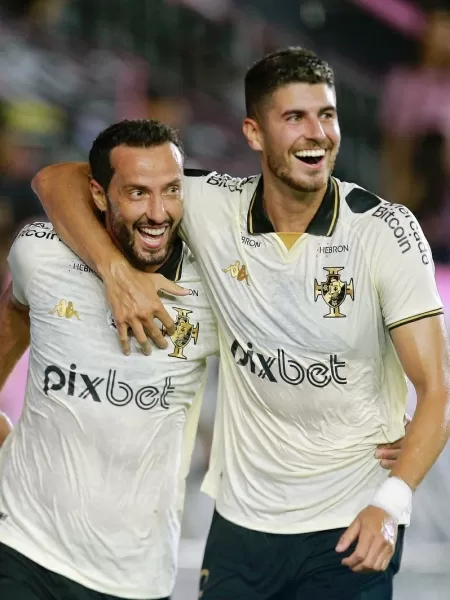 After losing 3-0 to River Plate, Vasco rehabilitated itself and said goodbye to the United States with a victory by the same score over Inter Miami tonight (21). Nenê opened the scoring and Alex Teixeira, who took his place in the second half, scored the second and Figueiredo, at the end of the game, gave the final numbers to the confrontation.
Barbieri promoted three changes in the starting lineup, with the addition of Ivan in goal, Jair in midfield and Eguinaldo in attack; The Vasco team did not play great football and showed, once again, great fragility in the air; Inter changed all players at halftime and came back better in the second half, creating chances to tie, but Alex Teixeira extended the score in a mistake by goalkeeper Marsman; With a defeat and a victory – both 3-0 – on North American soil, Vasco's main team returns to Brazil to compete in the Campeonato Carioca. With the reserves, there were two draws in the first two rounds.
How was the game The duel started very truncated, with neither team standing out and dominating the tie.
Nenê had a goal disallowed in the 11th minute and was the man of the match, opening the scoring in the 26th minute of the first half. The players weren't in a very friendly mood in the first half: there were four yellow cards before the break, one of them in a hard tackle by Campana, who forgot the ball and it was just in the body of Zé Gabriel.
Inter Miami changed the 11 players at halftime, while Vasco made only one change: the departure of Eguinaldo, who did not go well, for the entry of Figueiredo, who had been in the starting lineup against River.
However, in an absurd mistake by the goalkeeper, who did not control the ball in the small area, Alex Teixeira scored the second for the Brazilians.
Important Bids Ox1
Eguinaldo stole the ball after pressing the ball out, and played for the middle of the area. At first, Nenê hit hard and swelled the net.
This article is originally published on uol.com.br