EWTN Names Montse Alvarado CEO Of News Division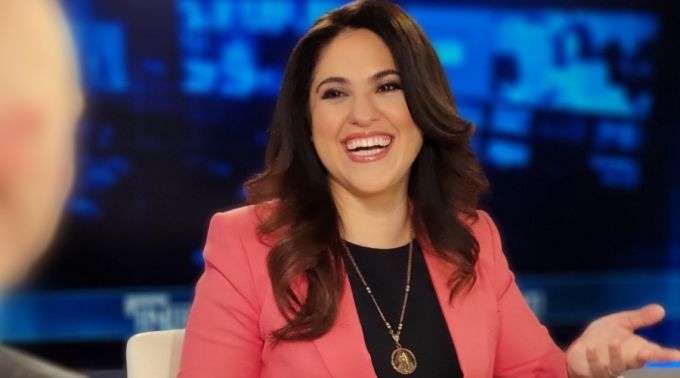 EWTN Global Catholic Communications Network announced that Montse Alvarado, Catholic leader, religious freedom advocate and news program anchor, has been named President and Chief Operating Officer of EWTN News, Inc. Montse takes office on March 6.
In his role as President of the News Division, Alvarado will oversee EWTN's global media platforms, which create content in English, Spanish, German, French, Portuguese, Arabic and Italian. Its affiliates include Catholic News Agency, the National Catholic Register, the ACI group, ChurchPop, and a list of TV and radio news programs.
"As a seasoned executive, Montse will bring energy and perspective to our global news services," said EWTN Chairman and CEO Michael P. Warsaw. "Her background in organizational management, her understanding of the Church and her experience in the public space are key elements that make her ideal for this role. This combination of capabilities will allow EWTN to become even stronger at delivering critical reporting and analysis."
Portrayed by the Wall Street Journal as "an advocate for all religion, on the front lines of America's culture wars," Alvarado began her career at the Becket Fund, a renowned nonprofit organization that defends religious freedom as a human right before the Supreme Court, and rose to her leadership within 14 years of service. During that time, his team won 12 Supreme Court victories on behalf of the Little Sisters of the Poor, a religious order that runs services including hospitals and resists former President Barack Obama's legislation that would force those hospitals to provide abortions. , Muslim death row inmates, as well as charitable associations.
Alvarado has been the anchor of "EWTN News in Depth" since its inception. Completing two years on the air in March, the show launched as an hour-long discussion of current church events, politics and culture from a Catholic perspective.
"Montse and the 'EWTN News in Depth' team know how to bring the news to our worldwide audience, covering underreported news and clarifying the Church's position on fundamental doctrines, with a focus on the needs and concerns of the laity," said Warsaw. "In its nearly two years on the air, this program has been a model of covering the issues facing the church and the world today, reflecting the universality of the church and the voices that appear in the discussion."
Alvarado's Commitment to EWTN's Mission
Alvarado's commitment to EWTN's mission, the spread of truth, is not new. Recently recognized for her leadership as a Latino Catholic by Chicago-based Iskali Ministries, she has been a strategic partner with ministries facing the challenge of secularization and demographic changes in the global church.
Born in Mexico City, Alvarado serves the Church in a variety of roles, ranging from advocating free speech to the role of women and treating marginalized communities in society. Alvarado is on the advisory board of the Council of Superiors of Women Religious (CMSWR), the GIVEN Institute, the Catholic Information Center, among others. She holds a master's degree from George Washington University in political science and a degree in political administration from Florida International University.
"Mother Angélica's vision for EWTN was entrepreneurial, committed to excellence and trusting in Providence," said Alvarado. "The EWTN team is remarkable and called, in a time like ours, to respond to the need for Truth in journalism. I look forward to leading this team of news professionals to do our part in strengthening civil society through a free press."
This article is originally published on acidigital.com