Belarus presidential election: Rising opposition star Svetlana Tikhanovskaya speaks to Euronews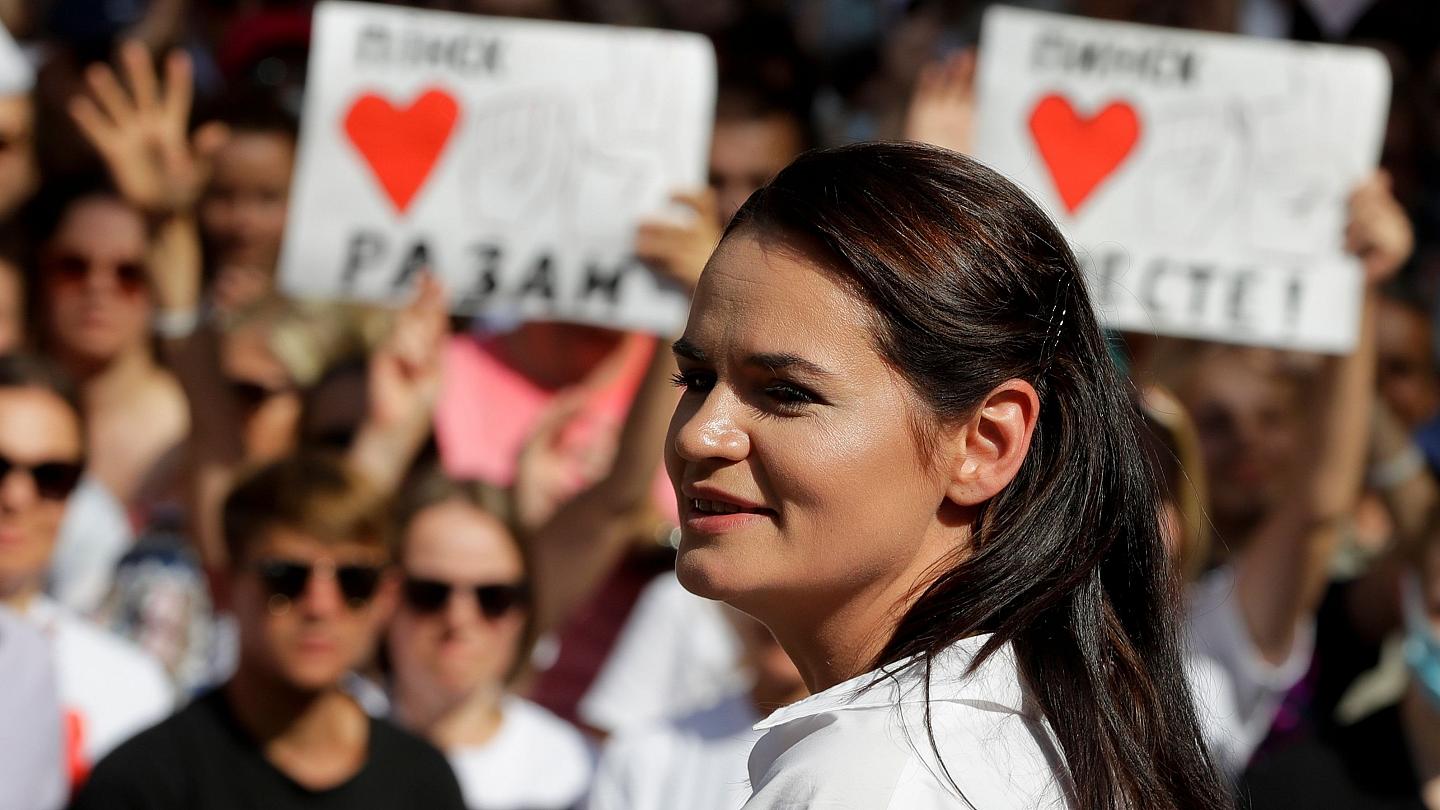 Svetlana Tikhanovskaya has leapt from being a stay-at-home mum to being dubbed one of the most powerful women in Belarus.
Her rise to prominence has been as quick as it has been unlikely.
[contfnewc]
The 37-year-old was unknown at the end of May. But that all changed when she entered the race to be the country's next president.
She was pushed to act after her husband Sergei Tikhanovsky — a popular blogger — was jailed and disqualified from running.
Tikhanovskaya is challenging Belarus' long-time incumbent, Alexander Lukashenko, who has been the only president the country has ever known.
In power for 26 years, he has been dubbed Europe's last dictator. Since 1994, elections have tended to be a formality, actively controlled and suppressed, according to human rights organisations.
[contfnewc]
Lukashenko has always been credited with more than 70 per cent of the votes in presidential elections, but this year could be different.
Tikhanovskaya, a former translator and a stay-at-home mum for the last ten years, appears to be threatening Lukashenkos power like no one has managed before.
She has drawn thousands of people to mass rallies around the country – a country where many people traditionally are afraid to express dissatisfaction with the government due to the repressive regime with a known history of jailing political opponents and violating human rights.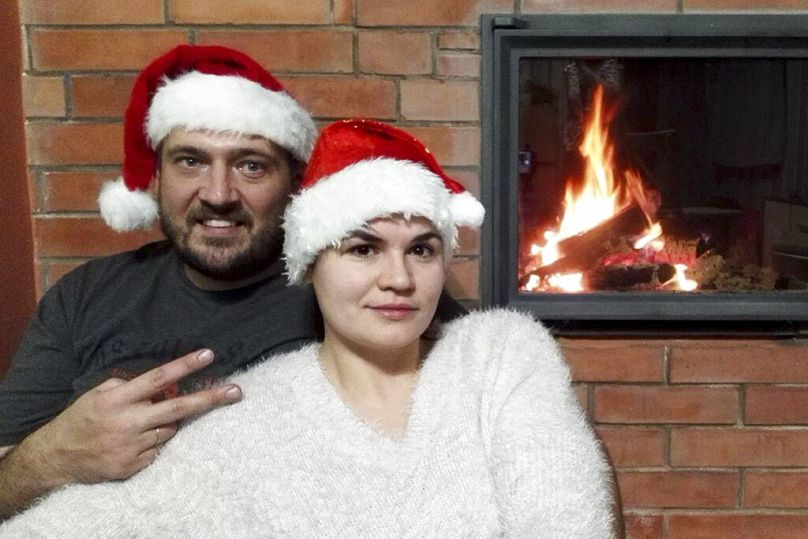 [contfnewc]
[contfnewc]
[contfnewc]
[contfnewc]
'Not a politician'
But speaking exclusively to Euronews ahead of the August 9 vote, Tikhanovskaya said she is not a politician.
She said the goal of the opposition — she has been joined by women linked to two other barred candidates, Viktor Babariko and Valery Tsepkalo — was to remove Lukashenko, free political prisoners, return to the Belarussian constitution before 1996 and have free elections within six months, where all the jailed opposition candidates can run.
She explains that people are unhappy with Lukashenko because he has not been able to develop the economy and is violating their freedoms. According to the Ministry of Finance, Belarus' GDP fell from around €59.2 billion in 2010 to €45.6 billion in 2019, and the organisation Freedom House writes that "Belarus is an authoritarian state in which elections are openly orchestrated, and civil liberties are tightly restricted".