Larissa Manoela And André Luiz Enjoy Park Outing In Orlando With Goddaughter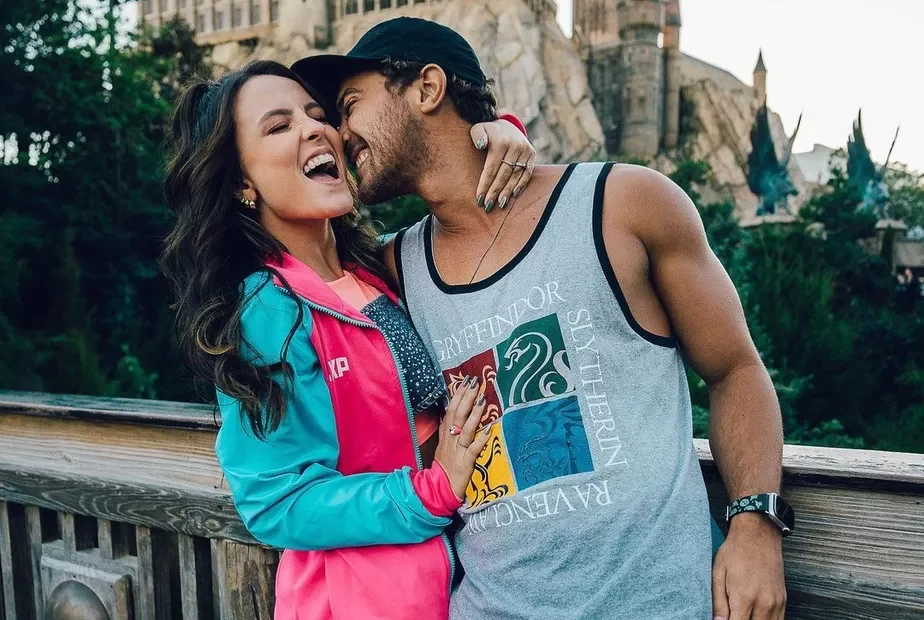 Couple opened photo album during the day in Orlando, Florida, next to the family of Sabrina Urbano, Larissa's godmother.
Larissa Manoela, 22 years old, and André Luiz Frambach, 25, shared clicks of a ride in an amusement park in the United States. "Collecting precious moments," wrote the actress in the caption.
In the comments, the actor joked about the bride having opened the entire trip album: "I love that you don't leave any photos for me!!! But I love it even more, because I'm all silly and happy by your side. So, it's more that's worth it ahahahaha I LOVE YOU"
Tour Enjoyment
The couple enjoyed the tour alongside the family of Sabrina Urbano Tosi, who is Lari's godmother. The actress is also the godmother of Sabrina's youngest daughter, Antonella.
Clicks of The Day
Later, André also shared clicks of the day in the park and talked about the affection he feels for the bride's goddaughter. "Today said and tomorrow father! The future is now, it begins to be written in the present, day by day. Nothing in life happens from one day to the next, for everything there is a process, and our history has already begun to be written before we even believe it. I love you, my ice cream.
I love you, Toto. I love this family and these children who, as I always say, teach us much more about purity and love than we teach them anything. They are the ones who really show the simplicity of life, and the genuineness of living! Always about love. Note: we are not pregnant, before the pipipipopopo starts ahahahahhaha we really want this, but at the right time!", He wrote in the caption.
Before misunderstandings could happen, Larissa went ahead in the comments: "Guys who don't read the whole caption, please read! FAKE NEWS HERE NOT! Our beautiful children! I love you! Our little life being built, I love it so much! Our inspirations very close. All I like most is being like this"
This article is originally published on floridareportdaily.com