5 Best Android Smartwatches of 2023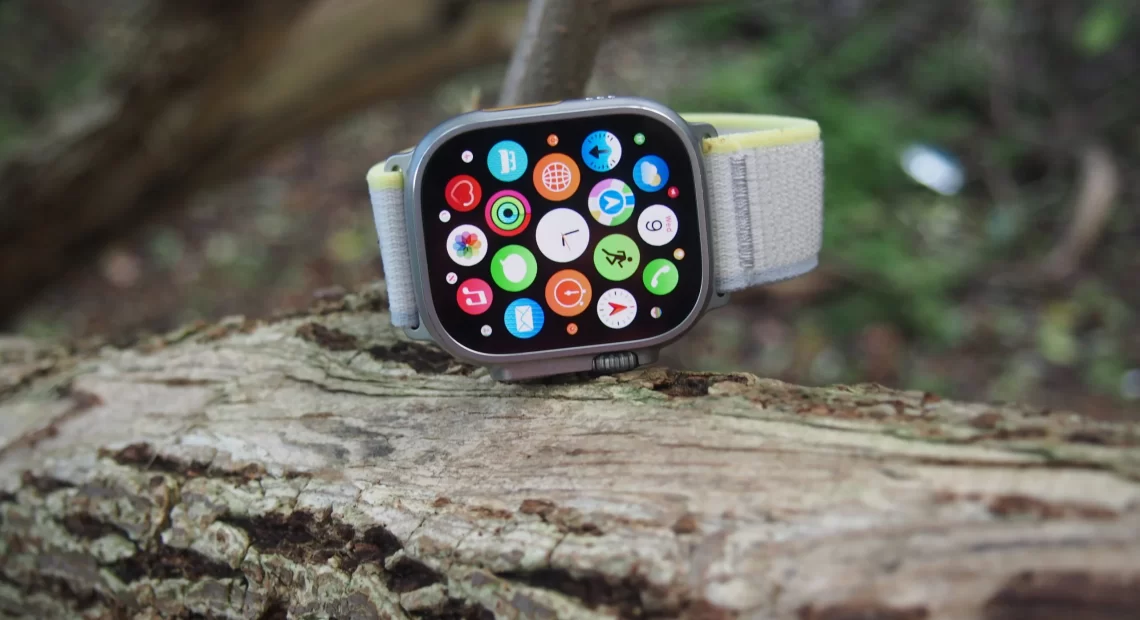 The Apple product is the best-selling in the world and works perfectly combined with an iPhone, but for those with an Android phone, the game is not worth the candle. The above-average cost and the autonomous ecosystem built by Apple for its devices means that the Apple Watch only gives its best if combined with a smartphone from the Cupertino company, losing many features in the case of synchronization with an Android smartphone. Also, because there are many other smartwatches maybe cheaper which can make you look good on your wrist and put you in a position to receive notifications, check your apps and monitor your fitness status with a simple tap on the wrist.
For a couple of years, Google has decided to separate the paths of its mobile operating systems, dividing between smartphones (Android, in fact) and watches (Wear OS). So what have always been Android smartwatches now have the new OS on board created in collaboration with Samsung. And the willingness of all manufacturers to try to attract new users within their ecosystems means that the experience is more complete if you have a phone of the same brand, so salute is the perfect result of the iPhone-Apple Watch combination, Huawei Health works great with an Android smartphone like the latest Mate 50 and so on.
It is good to understand if you need a smart band or a full-fledged watch, if you need to monitor physical activity and little else, a more compact model is fine and saves money, while if you like to show off the more performing model on your wrist, with blood oxygen saturation measurement, sleep monitoring and much more, it is better to opt for a more classic variant with a look more similar to a traditional watch.
Samsung Galaxy Watch 5 Pro – the most complete
Samsung's latest smartwatch combines everything you want in a smartwatch, from the BioActive sensor that manages heart rate (including the ability to take an electrocardiogram on your wrist), blood oxygen levels and stress levels to the for measuring body composition. Added to this is the elegant look of the reinforced sapphire crystal, which is more robust and able to effectively resist any type of wear.
Xiaomi Smart Band 7 – the best smart band
Xiaomi Smart Band 7 features a 1.62-inch AMOLED high-resolution display that offers more space to display information and greater clarity and efficiency. With over 110 types of sports, users can set personalized fitness goals that fit their lifestyle, for an extensive personalized program dedicated to health and wellness. With the addition of three functions – Training Load, Recovery Duration and Training Intensity-users can also evaluate the training program and adjust the intensity to maximize performance. The device features a brand-new professional training analysis VO₂ max, which measures the maximum amount of oxygen to reach during physical activity. Then there is the monitoring of sleep, of oxygen saturation and heart rate.
Garmin fēnix 7S Solar – the luxury alternative
Garmin is one of the leading companies in the wearable market. Among the many lines available, the fenix collects the best smartwatches for Android users dedicated to outdoor activities. Not only because it has a large and bright 1.2-inch AMOLED display but above all because it hides some exclusive features that cannot be found elsewhere, such as the Stamina mode, which tells you the residual energy of your body to try to better manage your effort or the sensors specially designed for hiking altimeter, compass and barometer. Finally, solar charging allows you to always have energy without even having to run after the nearest outlet. There is also the possibility of downloading topographic maps details of any place in the world.
Redmi Watch 2 Lite
The Redmi Watch 2 Lite has it all with 100 recognized activities in fitness mode, 10 days without recharging, water resistance up to 5 ATM and heart rate and blood oxygenation measurement.
Oppo Band 2
Oppo's latest addition has a large ultra-clear display that can be customized with colorful watch faces and a wide variety of advanced sleep, exercise and health features, becoming the best possible support for your daily life. It is the perfect smartwatch for athletes, equipped with a high-precision 6-axis motion sensor and heart rate and blood oxygen sensors, the new tennis mode, capable of recognizing different racket shots and recording a wide variety of data, and new running features, updated to enable a 360-degree training experience with heart rate monitoring, CRF rating, speed suggestions and 13 running routes. It also allows you to use up to 100 training modes. In addition, it has a maximum autonomy of up to 14 days which makes it one of the best smartwatches around.
Xiaomi Mi Watch
One year after its launch, the company's first smartwatch continues to be the best solution in terms of quality/price ratio. Among the software features, it offers 117 different exercise modes with programs dedicated to various sports activities and a library of over 100 dials to customize it, adapting it to any occasion. Not bad the 420 mAh battery can hold up to 16 days of battery life.
Read more from the source GQ (Italian Edition)