Carlos Bolsonaro's Fear Of Return To Brazil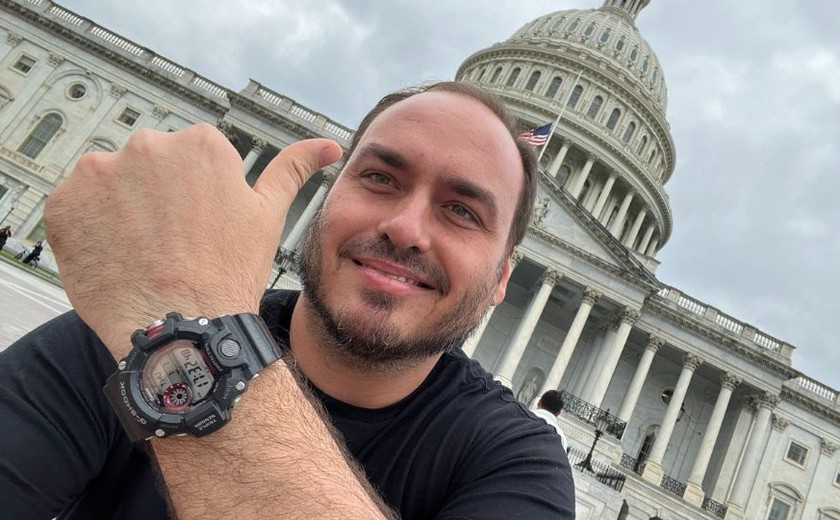 Investigated for embezzlement, money laundering and criminal organization and with bank secrecy broken, Carlos fled to Atlanta, USA, on Christmas Eve.
The fear of being arrested as soon as his father, Jair Bolsonaro (PL), left the Presidency made Carlos Bolsonaro (PL-RJ) leave for Atlanta, in the state of Georgia in the USA, last Christmas Eve. And now, the ex-president's 2nd son has no plans to return to Brazil, even though he has to serve another two years in office at the City Council of Rio de Janeiro.
In conflict with his stepmother, Michelle Bolsonaro, Carlos would have chosen not to go to meet his father, who also fled to the US – he is in Florida -, is isolated after releasing the coup video on his father's social networks, which was included in the investigation for incitement to terrorist acts, and lists several reasons to fear returning to Brazil.
The main one is the constant paranoia that Carlos feeds about the risk of death for himself and part of his clan, especially Jair Bolsonaro.
Main propagator of the thesis that Adelio Bispo dos Santos, who stabbed Jair in the 2019 campaign, acted at the behest of the "left", Carlos is afraid of returning to Brazil without the security of the federal agents who take care of the president's family and suffering attacks.
According to Juliana Dal Piva
According to Juliana Dal Piva, on the Uol portal, an accident that occurred in November last year, after his father's defeat by Lula in the elections, fuels Carlos' paranoia even more.
Bolsonaro's son would have been trapped in the City Hall elevator between the ninth and seventh floors. Although the Rio de Janeiro legislature itself says that it was a normal failure and that the elevator "was stopped between two floors for a few minutes, and then it started working again", Carlos fantasizes about the thesis that he was the victim of an alleged attack.
Investigated for embezzlement, money laundering and criminal organization, the target of investigation into the Bolsonarist hate cabinet and with the confidentiality broken, Carlos has, however, a feasible reason to continue on the run: the possibility of going to jail.
This article is originally published on tribunahoje.com