Best Places to Visit in Arkansas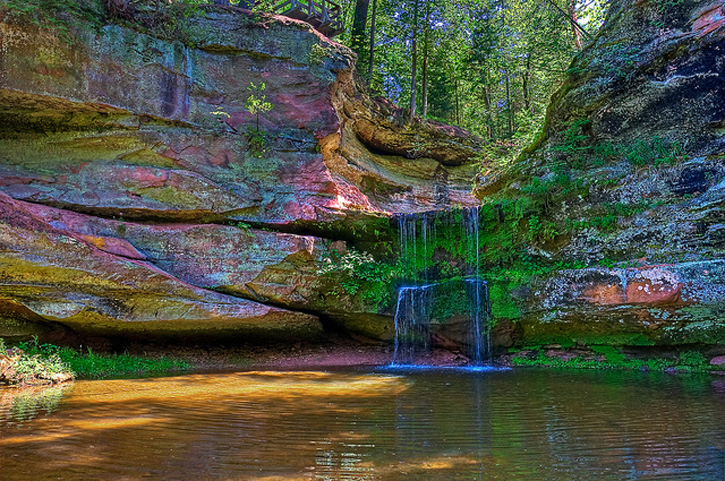 Whether you are planning a vacation or looking for things to do around your area, there are a number of things to do in Arkansas. These destinations are great places to visit for both kids and adults.
Little Rock
Located in the heart of the state, Little Rock is home to several attractions that are a must-see. In addition to its awe-inspiring natural scenery, the city offers a variety of museums and parks. For history buffs, the Museum of Discovery is an absolute must. With over 14,000 items to explore, the Museum of Discovery is the perfect place to learn about the state's history and natural sciences. There are interactive exhibits, a geology exhibit, and even a "Tornado Alley" that resembles real-life storm conditions.
Eureka Springs
Eureka Springs is a beautiful town located in the Ozark Mountains. It is known for its natural beauty, mineral-rich hot springs, and historic downtown. There are many things to do in Eureka Springs and the surrounding area, including hiking, wildlife preserves, and museums. The Eureka Springs Historical Museum is a great place to explore the history of the city. This museum is housed in an 1889 Victorian building and displays relics from the local community. These relics include items from the old firehouse, travel exhibits, and artwork by local artists.
Hot Springs
Hot Springs, Arkansas, located in southeastern Arkansas, has a fascinating history. Besides its rich culture, it's also home to beautiful natural surroundings, which makes it an ideal destination for nature lovers. One of the city's top attractions is the Hot Springs National Park, which has beautiful scenery and interesting geology. Visitors can enjoy hiking trails, waterfalls, and ancient thermal springs. The park is open year-round, making it convenient for visitors. Another highlight of the town is Bathhouse Row, a collection of eight historic bathhouse buildings built between 1892 and 1923. It's a great place to take a stroll and see the architecture.
Devil's Den State Park
Devil's Den State Park is located in Lee Creek Valley in the Ozark Mountains. It is an excellent location for outdoor activities and mountain biking. There are many hiking and biking trails to explore at the park. The park has a variety of accommodations. Guests can choose from full-service cabins, RV camping, and primitive campsites. Devil's Den State Park also offers boat rentals and fishing in Lake Devil. A visitor center offers field guides and books.
Crescent Hotel & Spa
This hotel is located on the crest of West Mountain in Eureka Springs. It is a historical landmark that has been restored to its original stately glory. Guests enjoy a full-service spa, a salon, and an award-winning restaurant. Additionally, this historic hotel offers daily activities and year-round haunted tours. Crescent Park features 15 acres of formal gardens, hiking trails, and a bike/hiking trail. It also boasts luxury cottages and concierge services.
Lake Saracen
This lake is located in Pine Bluff, which is a small city along the Arkansas River. The city has many historical sights to see and outdoor activities to participate in. There are also several museums to visit. You can also take a ride on a tram tour. There are plenty of restaurants and shopping opportunities in the area. There are also plenty of places to stay, including nationally branded hotels.
Crater of Diamonds State Park
Crater of Diamonds is a tourist destination for the whole family. Not only is this place full of gems and rock, but there are also hiking trails and a water park. The site of this crater is a part of a 95-million-year-old eroded volcano. The peridotite soil has yielded diamonds since the early 20th century. Although the crater is not a diamond mine, it is one of the few places in the world where the public can dig for real diamonds.