Joe Biden's 20-State Economic Agenda Tour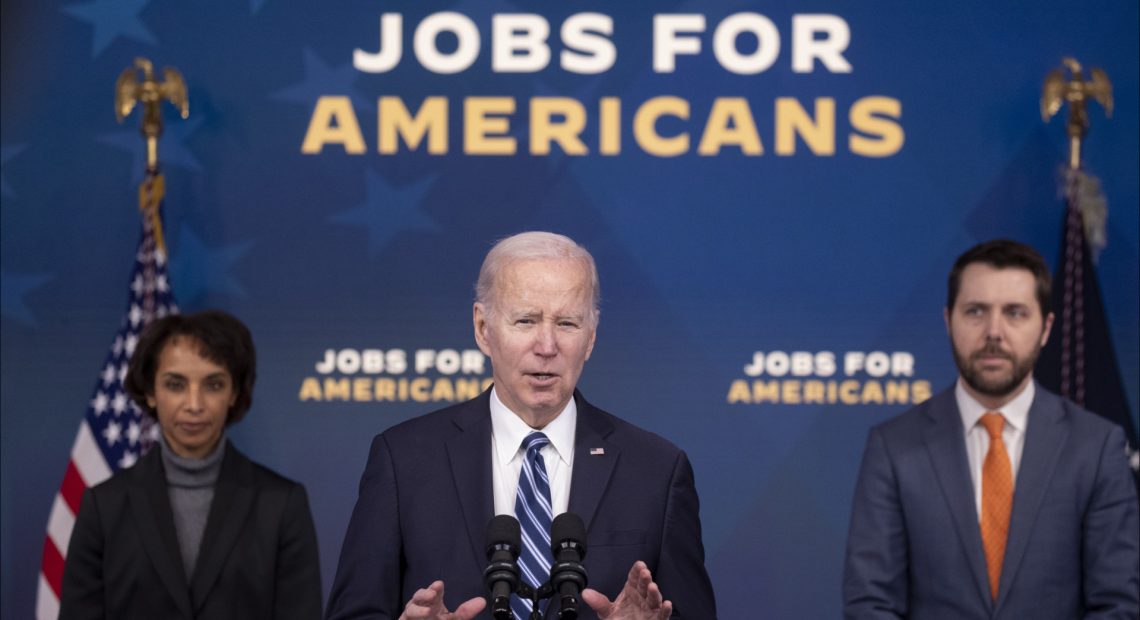 US President Joe Biden and his cabinet will begin a 20-state tour of the country next week to promote the economic agenda, shortly after his second State of the Union address.
Biden will visit the city of Madison (Wisconsin) on Wednesday, where he will speak about his commitment to job creation, and on Thursday he will travel to Tampa (Florida) to speak about health and social security, according to the White House.
Thirteen members of his cabinet, including Vice President Kamala Harris and Treasury Secretary Janet Yellen, will also be part of the tour, which will emphasize the "economic achievements" of the Biden Government, explained a Government official to the Spanish agency. EFE.
This White House effort comes at a time of criticism by the Republican opposition – who now controls the country's House of Representatives – to the Executive's economic policy.
White House and Congressional Republicans
The White House and Congressional Republicans are currently locked in a debate over raising the debt ceiling, with no immediate way out in sight as each side isolates itself on its position.
The Republicans argued that the Democratic Government must approve budget cuts in issues such as health or education so that they give the Legislature the 'green light' to suspend the debt limit, which is currently at 31.4 billion dollars (about 29 billion euros) and which was reached on the 19th of January.
The White House also decided to promote this tour with an emphasis on economic issues when there is just over a year and a half left for the 2024 presidential elections, which Biden has expressed interest in running, although he has not yet formalized his candidacy.
Biden will deliver a State of the Union address next Tuesday, his second since taking office in January 2021.
According to tradition, the head of state goes to the two houses of Congress gathered in the same hemicycle, together with the members of the Supreme Court, to define his priorities for the next year and request the collaboration of the Legislative.
This article is originally published on noticiasaominuto.com